Client Questions about Spousal Maintenance and Alimony
Spousal maintenance, spousal support, and alimony are interchangeable terms in Arizona. Spousal maintenance is one of the various financial claims associated with a divorce. Either partner may request spousal maintenance, but not every request results in a successful financial award from the Court.
In almost all situations, spousal support or alimony is requested by the spouse who earns less income and needs financial assistance as a result.
Essentially, the goal of spousal support and alimony is to help the lower-income earner become self-sustaining. Typically, it is a temporary financial benefit received each month by one spouse from the other, in varying amounts and duration. For many individuals, the specific circumstances of a spousal support claim can be confusing and overwhelming.  Below, you can find helpful information in this regard.
Our Phoenix Spousal Support Lawyers are Here to Help!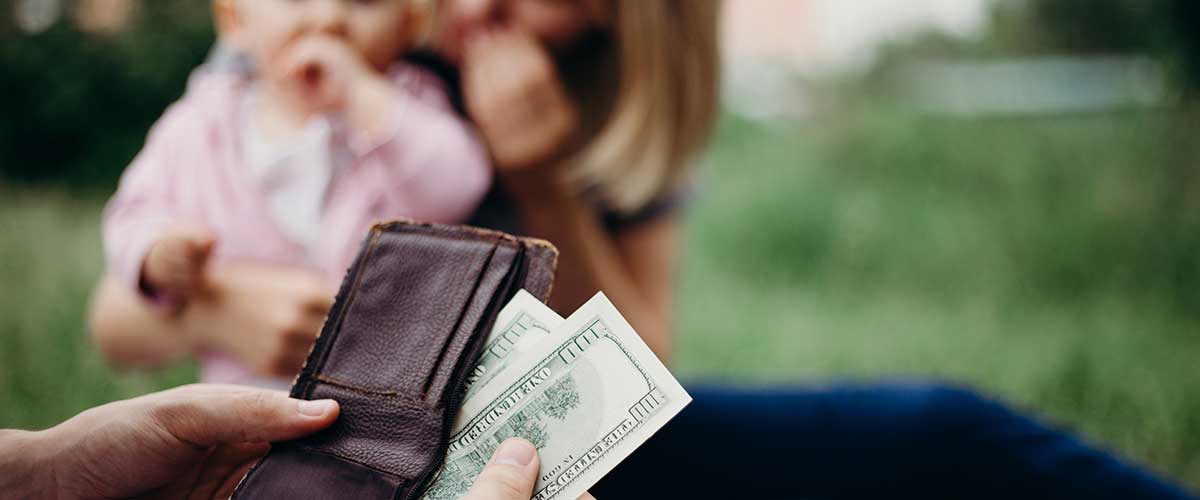 1. What is Spousal Support?
The first and most important question centers on what spousal support or alimony is.  As addressed above, spousal support is a monthly payment one spouse makes to the other, to help support the reasonable, monthly needs of the dependent spouse.
In determining awards of spousal support, the judge will evaluate the Arizona Revised Statute under ARS § 25-319, in addition to each party's monthly income and expenses. This statute outlines all of the multiple elements involved to determine if the person requestions financial support would be entitled to receive it.
The judge weighs the factors enumerated in ARS § 25-319 and the financial needs of each party, to determine the amount and duration of the spousal maintenance award.
Understanding the full process of spousal maintenance can be a complex situation and a family law attorney can help you better understand Arizona law and this process.
---
2. What are the Requirements for Alimony in Arizona?
There are two specific sections enumerated in ARS 25-319, the statute governing all spousal maintenance claims. The first half defines the reasons someone may need spousal support and what must be demonstrated to the Court to qualify for an award of spousal support. For example, the judge should consider the below factors.

A lack of sufficient property
A lack of self-sufficient employment
Significant financial demands for college or job training
A marriage of long duration
A reduction in your ex-partner's income
Section B defines what factors are to be considered when determining
how much support your ex-partner should receive and for what duration of time
.  Section B outlines many of the same factors listed above, in addition to new factors.
For example, additional factors to be considered in the calculation are the future educational costs of children, health insurance costs, and the age of each spouse.
3. How Does Spousal Maintenance Work?
Section A of the statute listed above is the first part of the alimony analysis. As explained above, it helps the court determine if a spouse is eligible for spousal maintenance.
Understand, a judge may award no spousal maintenance if the analysis demonstrates the requesting spouse does not require financial assistance from the other spouse.
Second, the court will evaluate the specific circumstances surrounding your marriage and divorce process, and the financial positions of the parties, to determine a monthly amount and duration for the award.
---
4. How Does the Court Calculate Alimony?
There is no specific formula for a judge to use when calculating alimony. Instead, each judge must consider the above factors to determine how much you may have to pay your spouse or how much you may receive.
In the past, some courts in Arizona, including Maricopa County, utilized a spousal maintenance calculator to determine how much alimony to award a spouse.  The spousal maintenance calculator was rejected by the Arizona Supreme Court and is no longer valid.
The determination now lies with the judge.  No two judges are the same, and an experienced Phoenix family law attorney is necessary to help you manage this process.
---
5. What is the Litigation Approach?
If you and your ex-spouse cannot be cordial with one another and reach a mutual agreement or have been going through a contested divorce, you may want to let the court determine the spousal maintenance award. This litigation approach, however, will lead to a different outcome every time as each judge is different.  Every legal professional can have a different opinion regarding spousal maintenance, and the analysis will vary from client to client.
If you are requesting spousal maintenance, your family law attorney must be able to demonstrate that you require financial assistance from your spouse after the divorce, in order to meet your reasonable monthly needs.
It is always a gamble proceeding with the litigation approach, which is why you want to consider hiring an experienced family law attorney to assist you. Especially if your situtation is involves a high net worth divorce.
Moreover, in the end, it may be best if you and your ex-spouse can come to some form of an agreement regarding spousal maintenance.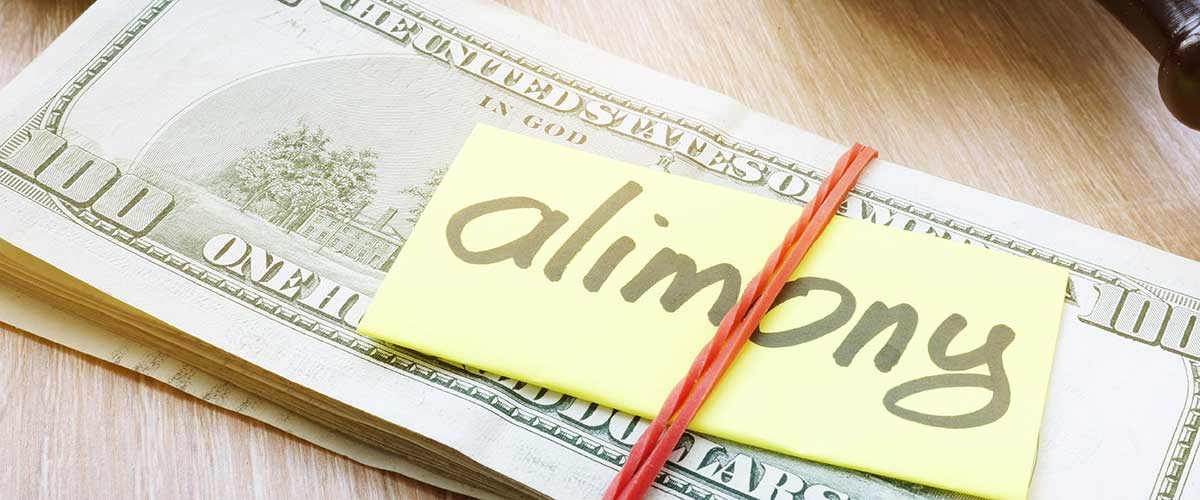 6. What is the Mediation Approach?
The mediation approach can be a very useful tool in determining how much spousal maintenance you may be required to pay your spouse or receive from your spouse.
In mediation, both parties can negotiate with an experienced mediator, who can help facilitate settlement and evaluate the spousal maintenance claim.
Even with the mediation approach, it is best to have a private attorney representing you and advocating for your needs.  Attorneys often attend these mediations with their clients.  Agreements reached in mediation are final, and you want to ensure these agreements are correct and in line with your best interests.
Often, each party prepares a budget, to use at the mediation and in the spousal maintenance calculation.  In mediation, you and your ex-spouse can also work to divide assets, debts, and other belongings.
---
7. How Do You Pay Spousal Support and Alimony?
No matter the approach used, if you are the payor of a spousal maintenance award, you will have to send some form of payment to your ex-spouse each month. In most cases, the money will come directly out of your paycheck.
Often, your employer will withhold the money from your paycheck and pay the award to the Support Payment Clearinghouse.
Then, the Clearinghouse will process the payment, take a fee, and remit the payment to your spouse. If you are unemployed or self-employed, you may have to manually send your money to the Court or your spouse directly.
---
8. Are Spousal Support Payments Tax-Deductible?
If your divorce was finalized before December 31, 2018, and you are the payor of a spousal maintenance award, your spousal support payments are tax-deductible. If you are the recipient, however, you will have to report the money as taxable income.
If you finalized your divorce after December 31, 2018, however, the spousal maintenance payments are no longer tax-deductible to the payor spouse.
However, if you are the recipient of a spousal maintenance award, you are no longer required to claim the money you receive as income for tax purposes.  The spousal maintenance is passed without any tax consequences.
---
9. How Do You Make Modifications to Spousal Support Payments?
Spousal support can be modified or terminated, in certain cases. However, both parties can also agree spousal support cannot be modified in amount and duration.  The risks and benefits of both circumstances can be complicated, and speaking with an experienced family law attorney is always best.
If you are requesting a modification in spousal maintenance, you must prove the existence of a substantial and continuing change in your life circumstances.
The judge will then evaluate your current circumstances and finances versus your needs at the time of the initial agreement or Order.
If you lose your job and are the payor, the judge may lower your monthly payments, possibly even pause child support or spousal support under certain conditions. If you are the benefit recipient, however, you may need more money from your ex-spouse and require further Court involvement.
---
10. When Does Spousal Support Terminate?
There are three circumstances that will allow for spousal support payments to terminate automatically. You can read more about those below.

Remarriage of the spouse receiving the payments to a new spouse
Death of either party
Expiration of the date listed in the alimony agreement or Order.
Additionally, in Arizona, both spouses can mutually agree to terminate spousal support early.
You could also renegotiate the payment terms with your ex-spouse, either with a private lawyer or mediatory.  It is very important to make sure you have the right legal team on your side, such as the Law Office of Daniel Hutto.
Talk to a Family Attorney About Spousal Maintenance or Alimony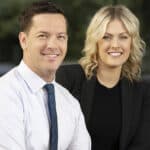 By now, you should have a comprehensive understanding of how alimony and spousal support work. If you are in the middle of or beginning the divorce process, contact an experienced Arizona alimony attorney at the Law Office of Daniel Hutto.
Our team of attorneys can help you, as the payor or recipient of alimony, achieve the best alimony arrangement for your financial situation. Contact us today for a free consultation so that you can become financially stable again soon after your divorce. Call us today at 602.536.7878 for an immediate and free consultation.