What is a Contested Divorce in Arizona?
In a contested divorce, the parties are unable to arrive at an agreement regarding all or some of the key issues, such as child custody and/or the division of assets and debts.  However, even in a marriage without children, other issues can be cause for a contested divorce, such as disagreements on:

Property division
Spousal maintenance (commonly referred to as spousal support or alimony)
Distribution of assets
Division of retirement assets/accounts
Marital waste
Disagreements like these can cause a divorce to draw out longer than expected or desired.
Our Phoenix Divorce Lawyers are Here to Help!
With that said, unfortunately, some soon-to-be-ex-spouses can make the process more difficult for both their spouse and the legal counsel that represents them. But that does not mean you should just give up, especially if you are not able to legally obtain possession of what is — or should be — yours.  Contacting an experienced attorney to advocate for your rights is always the best course of action in these contested situations.
Accordingly, parties should seek to utilize an experienced divorce attorney for attorney-assisted negotiation or mediation if possible, to help manage this process and resolve the case as expeditiously as possible.
At the Law Office of Daniel Hutto PLLC, we are extremely familiar with contested divorce law in Arizona, and our experienced attorneys have the know-how to help you successfully navigate the difficult process, no matter how sensitive and ugly it may be. In addition to our highly skilled attorneys, you will find the rest of our kind and experienced team to be a real comfort during your contested divorce — we work as a team to not only ensure that you get what is rightfully yours but also to properly manage your stress and emotions throughout the process.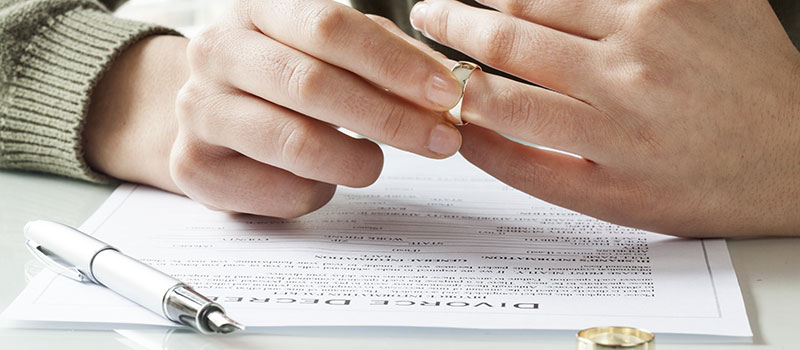 What does an Uncontested Divorce Mean?
In an uncontested divorce, both spouses have agreed on all issues that pertain to the divorce, including:

In an
Arizona uncontested divorce
, paperwork is typically relatively streamlined (because both parties have agreed to the terms of the dissolution of marriage) and the case will usually resolve via settlement because neither party is contesting the terms of the divorce.  In this scenario, both parties usually work together to execute a Consent Decree, Property Settlement Agreement, and Parenting Plan for joint submission to the Court.
ARS 14-2804
Uncontested divorce is still the most common type of divorce in Arizona, as often, most couples cannot agree on a division of assets/debts and/or custody, necessitating court involvement.
These types of divorce situations are becoming more prevalent as more and more families become double-income households where both spouses have a fair claim to half (or more) of the real property and other assets.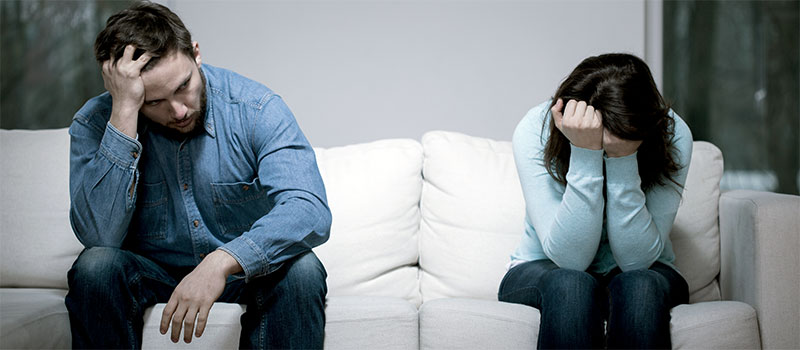 Arizona Contested Divorce vs Uncontested
An uncontested divorce in Arizona is generally easier to handle for both parties and their attorneys and is most common among couples who don't have much property or debts to divide, or any children for whom they must find a way to share custody and establish child support.
However, even among couples with children, property, assets and debts, uncontested divorce is still the most common type of divorce proceedings in Arizona.
Speak To A Phoenix Divorce Lawyer – Contact the Law Office of Daniel Hutto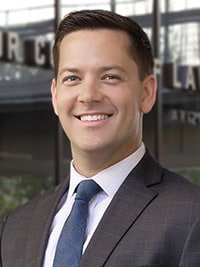 Are you worried you may be facing a contested divorce? Do you need help determining what kind of divorce you are currently navigating? Let us help answer any questions you may have and assist you through this emotional and scary process.
Our goal is to help you achieve a swift resolution of your case with the best outcome possible, and at the Law Office of Daniel Hutto, we make this happen for our clients every day.
Get started by dialing 602.536.7878 or message us today for your free consultation.
Schedule Your Free Consultation