Arizona Divorce with Children: What You Need to Know
If you have recently decided to get a divorce, or if you are just now in the process of reviewing your options for a divorce with children, you probably already know, dissolution of marriage is never easy — and when you add children of any age to the process, it can become that much more emotional, stressful, and mentally and financially taxing.
Regardless of how long you and your spouse have been together, if you have children involved, making the decision to legally separate or divorce always involves a host of difficult choices. For that reason, having an experienced and compassionate Arizona divorce attorney on your side is an absolute necessity.
We're Here to Help with Your Divorce with Children Case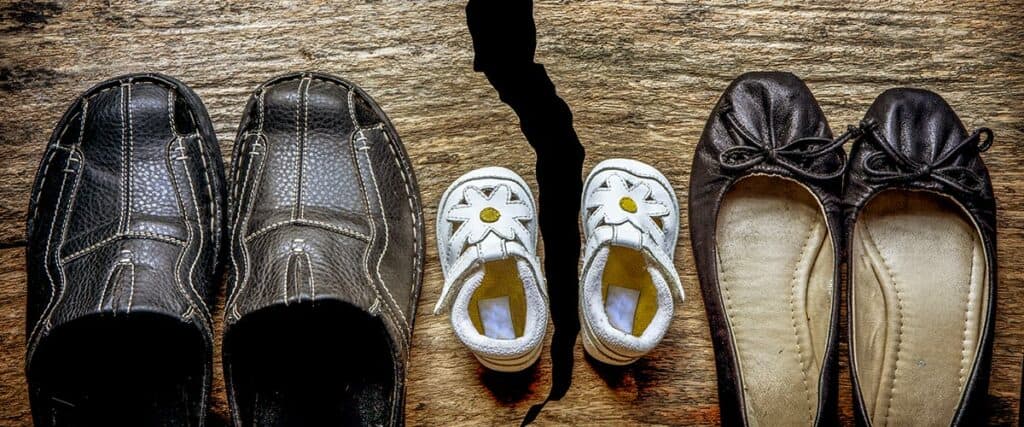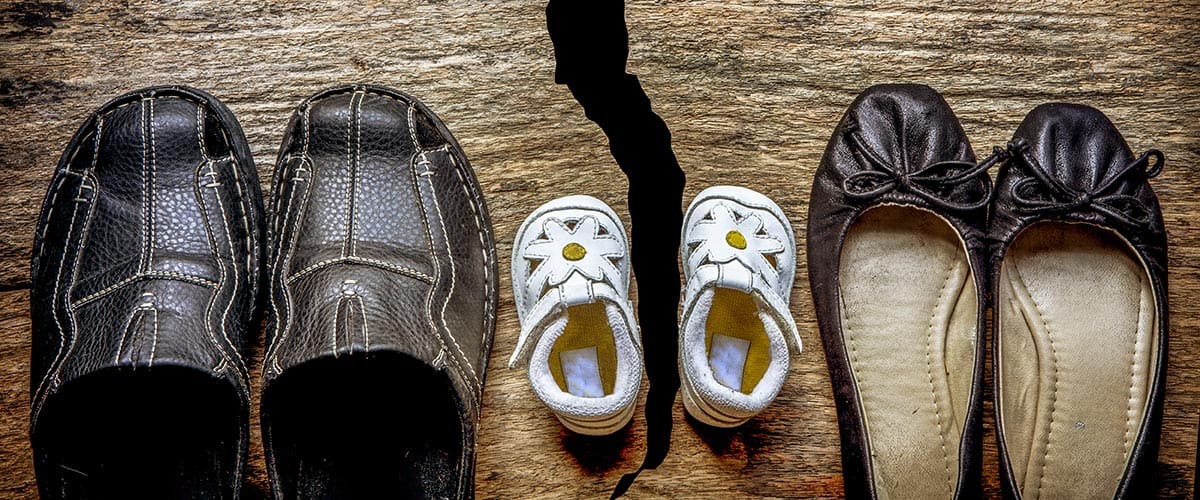 Child Custody & Legal Decision Making During a Divorce
Today, Arizona courts make a custody determination based upon the best interests of the child or children.  If a child is of a certain age and maturity, some judges may give deference to that child's wishes regarding custody.  However, this is not always a guarantee and best navigated by a law firm that is incredibly familiar with all the areas of Arizona family law.
Generally, Arizona courts attempt to apply a universal standard to each divorce involving children (the best interest standard).  However, each case is fact-specific, and many times, an equal custody arrangement may not be appropriate or feasible.  When parental fitness issues are involved, often, it would not be in line with the best interests of the minor children to utilize a 50/50 custody split.
In these situations, it is very likely an experienced custody attorney is needed to protect your children and advocate on their behalf.
To promote healthy co-parenting and an amicable process for the children involved, experienced attorneys work to prevent divorce proceedings from becoming more complex, time consuming, or costly.  Often, Arizona courts now require Phoenix divorce attorneys to work together with their clients and the spouse whom they are divorcing outside of court to determine what is best for the children, and to try and create financial and custody plans that are amenable to both spouses before even stepping foot in the courtroom.
However, this may not be feasible in your situation, especially when serious parental fitness issues are involved, like child abuse, domestic violence, or drug abuse.  In that situation, getting before a judge as quickly as possible is often necessary.  Our top-rated team of litigators can assist with this process, and vigorously advocate for the safety and wellbeing of your children.
The attorneys at the Law Office of Daniel Hutto will work closely with you to assess what your specific needs are and what course of action is best for your case.  Not only are we highly knowledgeable and skilled in resolving cases prior to ever reaching the courtroom, but also, in litigating contentious cases before a judge when required.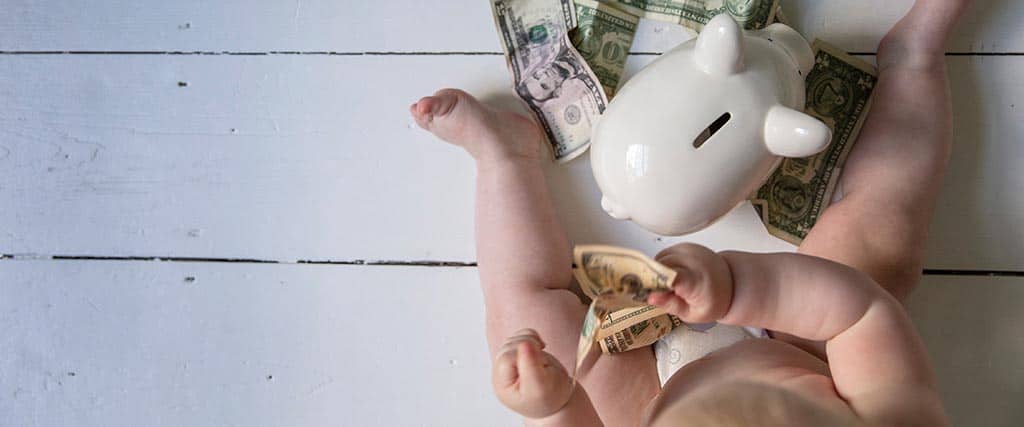 Establishing Child Support During a Divorce
Without a doubt, the most hotly contested aspects of any divorce case in Arizona are child custody issues and child support. In fact, child support in Arizona can be one of the most litigated issues in family law. If you have minor children of any age, regardless of whether you or your spouse were the primary breadwinner, you will soon face divorce proceedings that largely focus on what's best for those children, who can provide the best care for those children, and who should pay support to who for those children, even if custody is split fifty-fifty as it often is in Arizona.
In essence, if you have children who are under the age of 18 or still in high school, child support will be a central theme of your Arizona divorce proceedings.  An experienced family law attorney is imperative to help you establish the proper and fair amount of child support in your divorce case.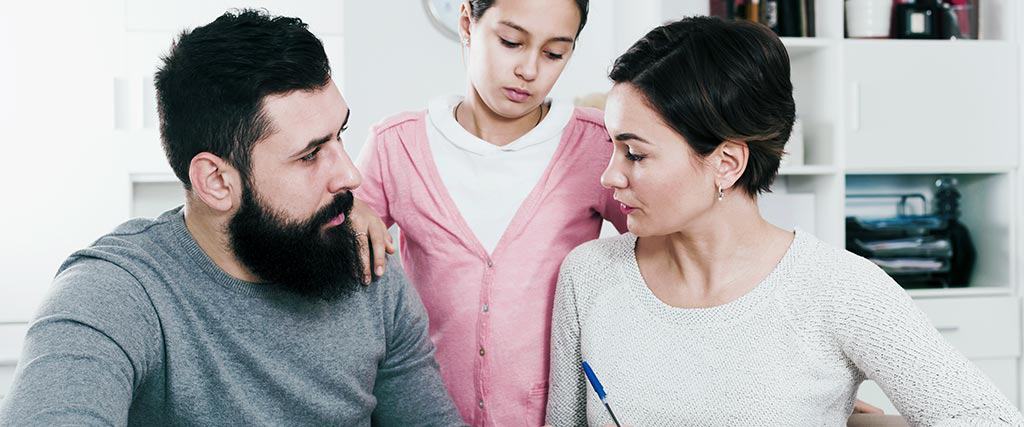 The Best Results for Your Children, and an Easier Divorce Process for You
By working with your spouse's Arizona divorce law team before your case goes before a judge, you'll be more likely to avoid some of the more contentious disagreements that can make divorce more costly or time consuming. Having the most control over your divorce is usually best.  As a seasoned Arizona family law and divorce attorney, Daniel Hutto and his team bring many years of divorce experience to your dissolution of marriage case and can best asses and advocate for your needs.
With a divorce attorney from our law firm, it is likely your case has a far better chance of being resolved amicably and expeditiously, as well as in a fashion that is agreeable to both you and your spouse.   This can also help obtain the best outcome and future for your children.
However, as stated above, sometimes an amicable divorce is not possible and there are time-sensitive custody or financial issues that must be immediately addressed with a judge.  Attorney Daniel Hutto and his team are not afraid to litigate difficult and contentious cases and will never stop fighting for you and your children.  Our trial experience and litigation skills differentiate us from other attorneys and make us a great asset to your case.
Arizona Divorce with Children: Your Questions Answered
As you prepare yourself mentally, emotionally, and financially for a divorce, we know you're going to have countless questions and concerns.  We also know it can feel like you're the first person in the world to go through this process.
We're always here to answer your Arizona divorce and child custody questions, and we want you to know that no matter how difficult or discouraging divorce may seem, we're in your corner and will work tirelessly to get you the best outcome possible.
Free Arizona Divorce Consultation: Understanding Your Options, Ensure the Best Results for You and Your Children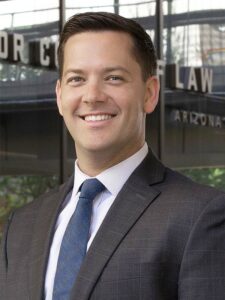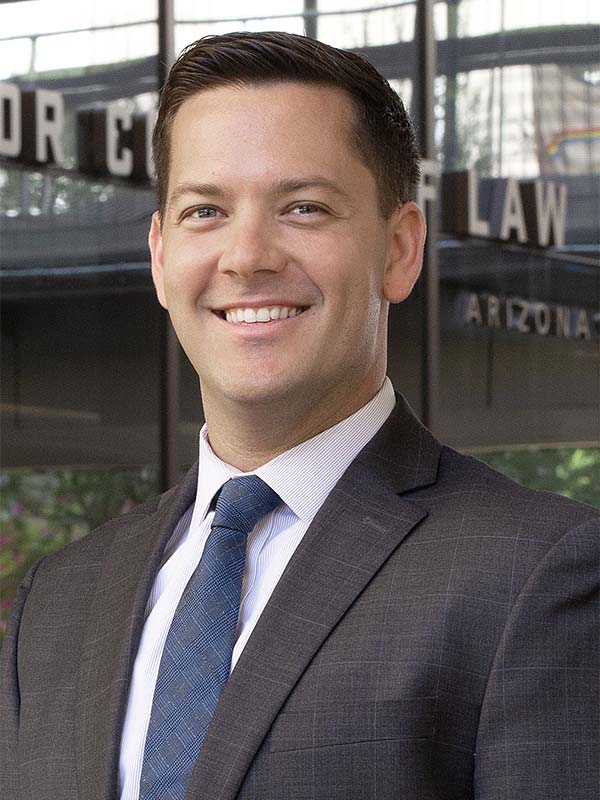 The Law Office of Daniel Hutto makes it easy for you to request a free consultation and to get the answers to any questions you may have, even if you're already divorced and need help modifying a previous custody agreement. We fully understand the nuances of family law and know that the outcome of your divorce and custody agreements have a lasting impact on your life and the lives of your children.
For those reasons and more, we want you to know we're on your side every step of the way.
To start with your free attorney consultation today, give us a call at 602.536.7878 and we can speak immediately with you regarding an Arizona divorce with children involved and any questions you may have, at no cost to you.
Schedule Your Free Consultation
Some of Our Real Client Reviews