Drug Crimes
Charged with a drug-related crime? As a former prosecutor handling all levels of drug offenses, Daniel Hutto is well versed in all areas of criminal defense for drug-related crimes, such as the manufacture of a dangerous drug, possession or use of a dangerous drug, possession of marijuana, possession of drug paraphernalia, possession of drug for sale, or any other drug-related offense.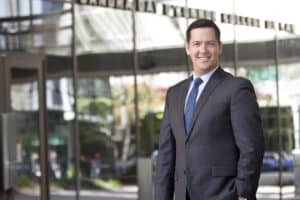 Aggressive Criminal Defense
As a former felony prosecutor I am well versed in criminal allegations from the "other side" and use my prior knowledge in setting up an aggressive defense strategy. Whether it's a minor misdemeanor offense or serious felony like Murder, Aggravated Assault or Drug Sales, I have the expertise to provide you a personalized and aggressive defense.
Violent Crimes
Kidnapping
Manslaughter
Assault
Aggravated Assault
Vehicular Aggravated Assault
Threatening and Intimidating
Robbery
Misconduct Involving Weapons
Unlawful Discharge of a Firearm
Drug Crimes
Possession of Marijuana
Possession of Narcotics
Possession of Dangerous Drugs
Possession of Drug Paraphernalia
Drug Sales and Distribution
Drug Trafficking
Transportation of Drugs for Sale
Medical Marijuana
Property Crimes
Criminal Damage
Arson
Trespassing
Burglary
Theft & Financial Crimes
Forgery
Theft
Organized Retail Theft
Shoplifting
Money Laundering
Extortion
Bad Check
Theft of Means of Transportation
MVD and Driving Offenses
Suspended, Revoked, or Canceled License
MVD Hearings
Reckless Driving
Professional Licensing
White Collar & Fraud Crimes
Fraudulent Schemes and Artifices
Illegal Control of An Enterprise
Racketeering
Trafficking in Stolen Property
Computer Tampering
Domestic Violence
Sex Crimes
Sexual Assault
Sexual Conduct with a Minor
Luring a Minor for Sexual Exploitation
Prostitution
Child Pornography
Child Molestation
Indecent Exposure
Public Sexual Indecency
Voyeurism
Sexual Abuse
Sex Offender Registration
Lifetime Probation
Other Crimes
Disorderly Conduct
Endangerment
Pre-Charge/Investigations
Probation Violation
Interference with Judicial Proceedings
Harassment