Facts on Driving Under the Influence of Marijuana in Arizona, Medical Marijuana DUI or Recreational
In the state of Arizona, driving under the influence of marijuana (cannabis) is a crime according to Arizona Revised Statute ARS 28-1381. Under this statute, the mere presence of the THC compound and metabolites associated with cannabis in your bloodstream is grounds enough for a marijuana DUI charge, whether or not the person in actual physical control of the vehicle itself appears or behaves in a manner consistent with being intoxicated in any way.
That's because the state of Arizona is, as compared to many other states in the US, relatively strict about its overall DUI laws. In other words, the reason you can be charged with a DUI for marijuana in Arizona is because you can be charged with a DUI here if you are driving under the influence of any drug or any type of alcohol.
Look at it this way: if a substance has the ability to impair the functions of the human body, it is a substance you can be charged with a DUI for in the state of Arizona.
You Have Rights and We're Here to Help

!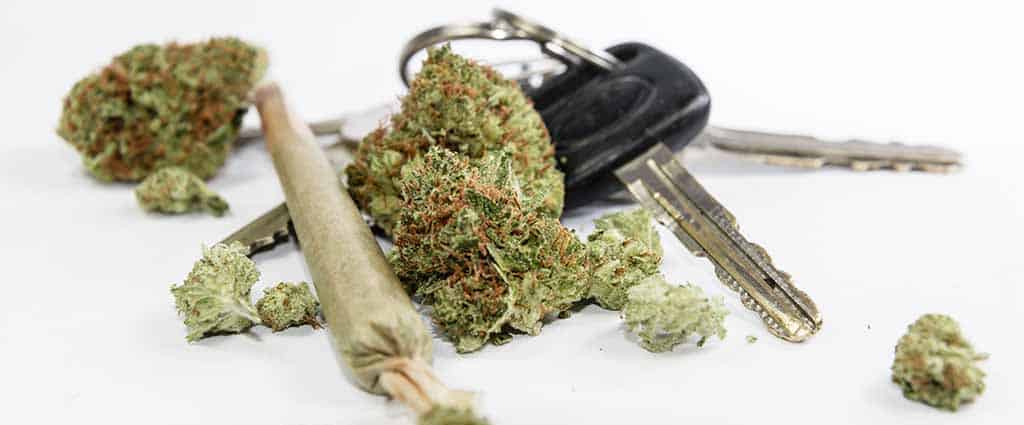 But Medical Marijuana is Legal in Arizona, Right? Yes, But Not Always When You're Operating a Vehicle
While it is certainly true that medical marijuana is legal in Phoenix and throughout the state of Arizona, using it by way of smoking, vaping, or by way of edibles and then driving is against the law. However, similar to prescription drugs, lawful marijuana use before driving can be legal if you are not impaired and the levels of THC in your system are low.
In Arizona, since there is no per se level of impairment for THC, the defense of lawful use of Marijuana can prove difficult and is best suited for an experienced DUI defense attorney.
The Penalties, Fines, and Fees Associated with Marijuana DUI Drugs Charges in Arizona
If you are charged and convicted of driving under the influence of marijuana anywhere in Arizona, the first time you are charged with DUI Drugs you can expect the following penalties, fines, and fees to the court:
Minimum 10 days in jail
A minimum fine of $250
Potential to have your license suspended and driving privileges revoked
Probation for a period decided by the judge in your case
Installation of an ignition interlocking device on any motor vehicle(s) you operate, if convicted of the impaired charge
Potential community service hours in the amount decided by the judge in your case
If, however, this is your second DUI conviction (within 84 months) for driving under the influence of marijuana in Phoenix, Scottsdale, Chandler, Tempe, Mesa, or anywhere else in the state of Arizona, you may instead face the following penalties and fines:
At least 90 days in jail
A minimum fine of $250 with additional assessments and fees that total thousands of dollars
The revocation of your driving privileges
Drug screening and treatment program for all offenders
Up to 30 hours of community service hours
There are some other penalties associated with driving under the influence of marijuana, specifically if you are doing so while your license is suspended and/or within 7 years of your second conviction, and these penalties and fees can include a minimum of 4 months in prison and as much as $150,000 in fines!
An Arizona Marijuana DUI Lawyer Who Knows the Law and Has Experience with Marijuana DUI Cases
The Law Office of Daniel Hutto brings with them years of experience in dealing with all kinds of driving under the influence cases, and driving under the influence of drugs is a charge we have successfully gotten dismissed and dramatically reduced for people in circumstances just like yours.
If you are currently facing charges that have to do with driving under the influence of marijuana — or any other prescribed or non-prescribed drug — our legal team has the experience needed to help you get the ruling you want for your case. You only face jail time if you are convicted of your marijuana DUI charges, and there's no reason why that has to be the case when you have a seasoned Phoenix DUI attorney like Daniel Hutto on your side.
But time is of the essence — you will have to be as committed to winning your case as your legal team is, and that means getting started as soon as possible to ensure the best odds are on your side.
Get Started with Your Free Legal Consultation for Marijuana DUI Today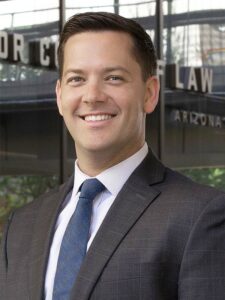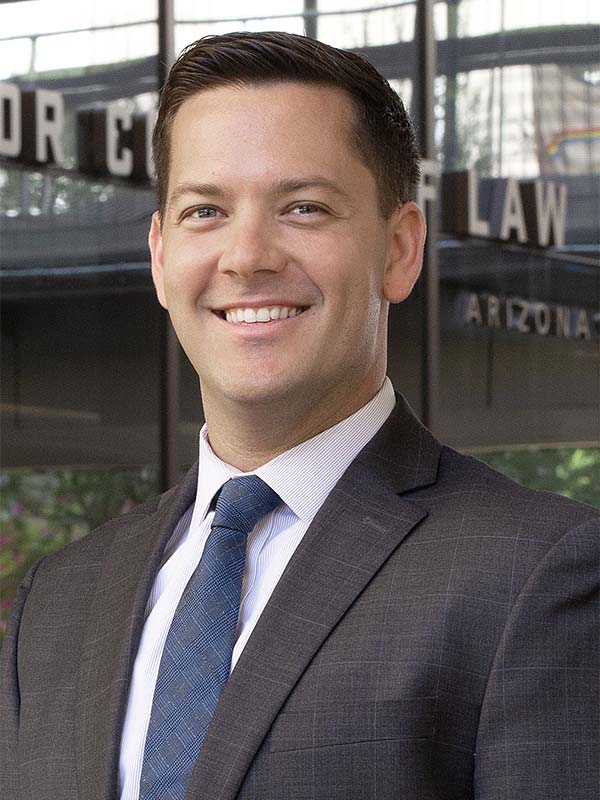 To get started, you will first need to have a free legal consultation with a member of our Law Office, which is entirely free to you. To get started today, dial 602.536.7878 and our experienced and caring staff will set up your complimentary legal consultation so we can familiarize ourselves with the particulars of your case and begin to build a winning defense for you.
To learn more about how we put together a winning driving under the influence of drugs case in the state of Arizona, give us a call for your completely free legal consultation with an experienced attorney and our staff will take all the needed information to get your defense underway.
Schedule Your Free Consultation
Some of Our Real Client Reviews