Hiring a Phoenix, Arizona Assault Attorney: What You Need to Know Now
Assault charges can rise from a wide variety of circumstances ranging from a disagreement that got out of hand in a public place to a charge of domestic violence that occurred in the home. But regardless of how it came to be, an assault charge in Arizona can come with some pretty serious — and pretty scary consequences. For this reason, if you have been charged with assault, you will need a veteran Phoenix criminal defense lawyer with experience as an assault attorney on your side.
You Have Rights and We're Here to Help

!
If you or someone you care about has been charged with assault in Arizona, acting quickly is the smartest thing you can do. Your first step is to understand what different assault charges will mean for you.
Simple Misdemeanor Assault in Arizona: What it Means, What the Penalties Are
In Phoenix and throughout Arizona, a simple assault is a misdemeanor offense charge that occurs when someone either threatens or uses physical force to instill fear or cause suffering by way of bodily harm.
There are three different levels of a simple assault charge according to the guidelines set forth by Arizona Revised Statutes ARS § 13-1203, which are Class 1–3 misdemeanors with penalties as follows:


Class 3 Misdemeanor Assault: 
A simple assault in which the offender in any way touched someone else with the intent to either provoke, injure, or otherwise harm them. A Class 3 misdemeanor assault may result in as many as 30 days in jail with fines up to $500.


Class 2 Misdemeanor Assault:
When a simple assault is given a class 2 misdemeanor charge, it means the alleged offender threatened to harm or cause injury to someone else and carries with it a potential for up to 4 months in jail along with up to $750 in fines.


Class 1 Misdemeanor Assault:
A simple assault is a class one misdemeanor, because, allegedly, the assault resulted in physical injury or actual harm to another person. If convicted, this charge can result in as much as 6 months in jail as well as potential fines of as much as $2,500.
Felony Aggravated Assault in Arizona
In addition to misdemeanor assault in Arizona, there are more severe felony assault charges known as aggravated assault, which is punished much more seriously than simple assault in Arizona and can include sentencing to as many as 15 years in prison.
It's important that you know the difference in the charges that make the difference between misdemeanor assault and aggravated assault. Some of the things that can elevate an assault charge include:
Physically restraining someone during the assault
Strangulation or impeding someone's breathing
Using a deadly weapon or any instrument that could be construed as deadly
Causing serious physical injury
Assaulting someone younger than 15 years of age
Committing an assault after illegally entering their home
Assaulting an officer of the law
When it comes to aggravated assault in Arizona, prison terms escalate depending on which of the factors above were violated and can also increase on the basis of other surrounding circumstances — and in the case of felony aggravated assault with a deadly weapon there is a mandatory prison sentence.
Compassionate & Successful Phoenix Criminal Defense Attorney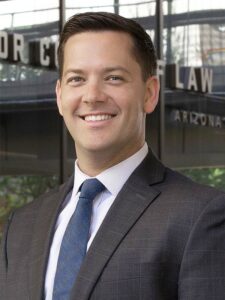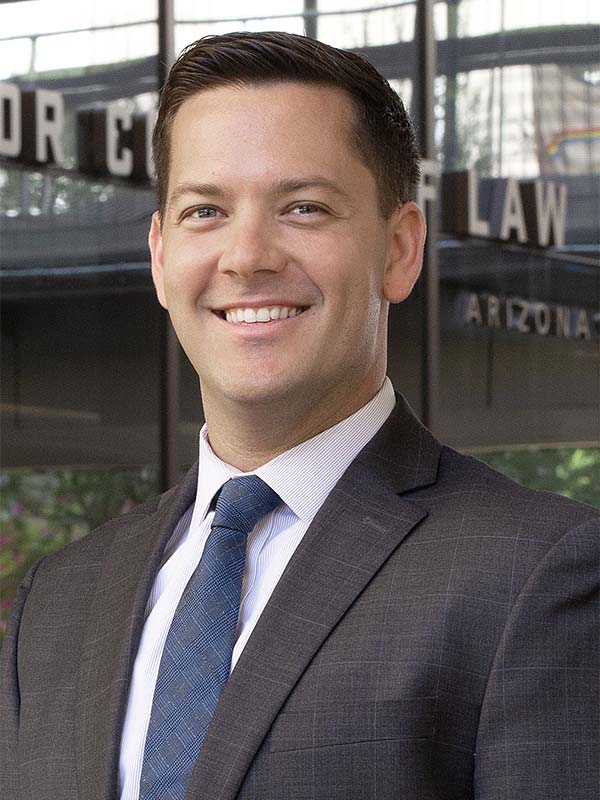 If you or a loved one has been arrested or otherwise charged with misdemeanor assault or aggravated assault, it's important that you know your rights and understand what you may be up against. Likewise, it is critical that you begin preparing for your defense now.
There's no better way to do this than to get in touch with the Law Offices of Daniel Hutto today. We offer a completely free consultation so you can rest assured that we'll achieve the best possible outcome for your case based on the unique nature of your specific circumstances.
We know this can be a scary and stressful time for those who have been accused and for their families, and that's why we have worked so hard to put together the most compassionate and experienced law office team you'll find anywhere in Arizona today. Give us a call. Begin the process of defending yourself today by dialing 602.536.7878.
Schedule Your Free Consultation
Some of Our Real Client Reviews