DUI Lawyer in Phoenix: What a DUI Charge Means and How to Defend Your Future
A BAC of .08 may not seem very high at all, and unfortunately, can result in arrests for driving under the influence charges, oftentimes when the person driving is in actual physical control of the motor vehicle is very likely safe to do so. But because Arizona DUI laws associated with the legal BAC level are severe — usually only amounting in about one to two alcoholic beverages, depending on how much the person weighs, how long they have been drinking, and how much food they have consumed — it is not uncommon to be charged with a DUI offense in or around Phoenix, and the penalties are quite serious in most cases.
You Have Rights and We're Here to Help

!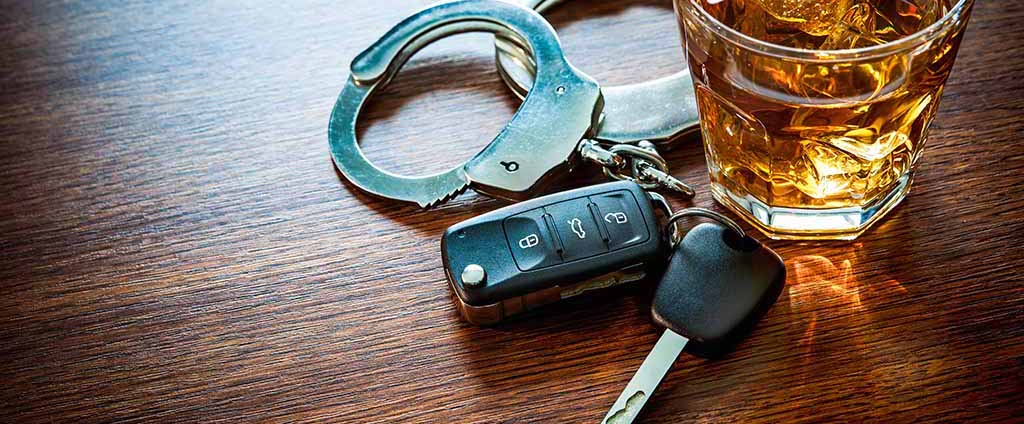 What it Means to Be Driving Under the Influence Based on AZ DUI Statute ARS 28-1381
In Arizona, according to ARS 28-1381, you are driving under the influence if you are driving or in actual physical control of the motor vehicle and have a blood alcohol concentration (BAC) level of .08 or higher within two hours of having driven, which is in some instances referred to as "per se driving under the influence," and that essentially means that the person in actual control of the vehicle may automatically be arrested and charged with driving under the influence if his or her blood alcohol concentration level is at the level of .08 or higher.
On the other hand, a person operating a motor vehicle with a blood alcohol concentration (BAC) level of .05 or less within two hours of having operated a motor vehicle may or may not be considered to be driving under the influence if that BAC level is between .05 and .08 within two hours of having been in actual physical control of said motor vehicle.
From there, it all gets very confusing for most everyday people who do not have an in-depth understanding of the law and science of DUI, and that's why it's crucial that you understand that a DUI arrest does not at all have to mean a DUI conviction. Because even if this is your first and only misdemeanor driving under the influence charge in Arizona or anywhere else, you may still receive very severe penalties under the law if you are not properly represented.
Fines and Other Penalties Associated with First Time DUI Charges in Arizona
When it comes to your first ever DUI charge in the state of Arizona, if you have been found guilty of being in actual physical control of any motor vehicle with a blood alcohol concentration (BAC) level of .08 or more, you can expect the following fines and penalties:
As little as 24 hours and as much as six months in jail
A base fine of $250 that can be amended and added to until it amounts to as much as $2,500 in total fines and fees to the court
A total suspension of your driving privileges anywhere from 90 up to 360 days
Installation of an ignition interlock device on any motor vehicle(s) you operate
Probation decided by the judge up to as much as five (5) years
The possibility of community service hours, the amount of which will be decided by the judge in your case
Most cases, the judge may decide that a complete drug and/or alcohol assessment is required, which may also result in alcohol education classes for a period to also be determined by the judge in your case
The only way to ensure that you have the best chance of not facing these fines and other penalties, including jail time, is to have an experienced Phoenix DUI attorney on your side who understands Arizona DUI law, and who can assess the nuances of your case in an effort to get all charges dropped or dramatically reduced.
What Happens if it's a Second DUI or Third DUI?
If you have received a second DUI conviction or third DUI conviction within the same 7 years (84 months) as your first time DUI conviction, the penalties and fines can significantly increase.
Having a DUI lawyer defend your rights is absolutely critical as you face thousands in fines, potentially years in prison, loss of driving privileges and a criminal record that can follow you indefinitely.
Best Rated Phoenix DUI Lawyer for Misdemeanor DUI Charges in Phoenix, Arizona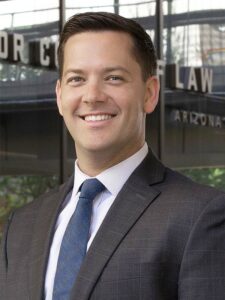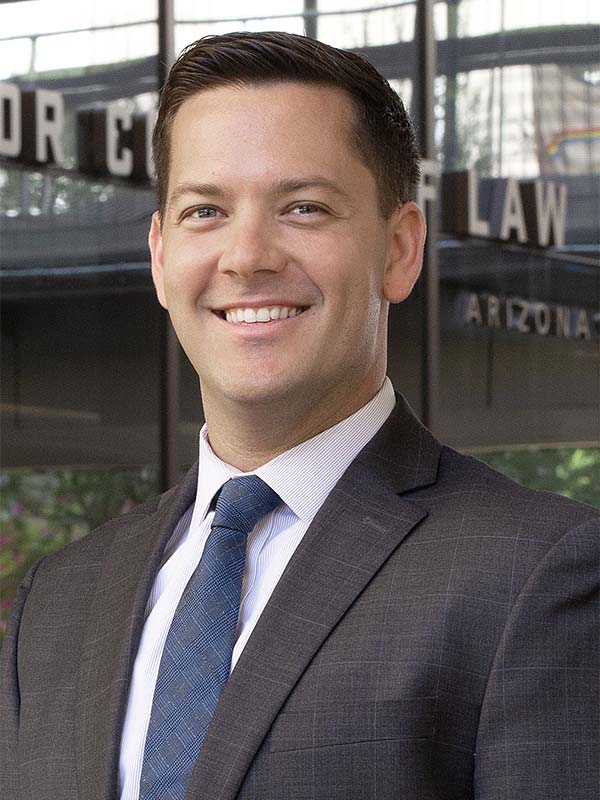 With proper representation from an Phoenix DUI lawyer who understand first-time DUI law in and around Phoenix, and who has used the nuances of that law to win cases all around the Greater Phoenix Metro Area, and who understands that each and every case is different and has its own unique circumstances, you stand a far better chance of getting your DUI charges dismissed or at least dramatically reduced.
The Law Office of Daniel Hutto in the Phoenix area comes with the experience necessary to win driving under the influence cases just like yours. If you are ready to begin with a winning defense, let us help you get started right away with our free legal consultation.
Get all your Arizona misdemeanor first time DUI or second time DUI questions answered right away, get to know our AZ DUI law team, and help us understand what makes your case different so that we can continue down the path of crafting a winning defense based on the circumstances of your case.
To start with your free legal consultation today, give us a call at 602.536.7878 and our experienced and caring staff will take all the needed information to get your defense underway.
Schedule Your Free Consultation
Some of Our Real Client Reviews