Sexual Abuse in Arizona: What You Need to Know About ARS 13-1404 
In the state of Arizona, sexual abuse is the charge wherein an alleged perpetrator has knowingly and/or intentionally had contact of a sexual nature with any person — male or female — who is at or above 15 years of age and without the consent of the said person.
Facing sexual abuse charges in Phoenix or anywhere in Arizona is a severe matter. If convicted, you could be looking at several years of imprisonment and being registered as a sex offender for life.
In addition to this, a sexual abuse conviction can have significant long-term repercussions, making it challenging to secure employment or housing and can strain your relationships with loved ones.
You Have Rights, and We're Here to Help

!
What You Should Know if Charged with Sexual Abuse in Arizona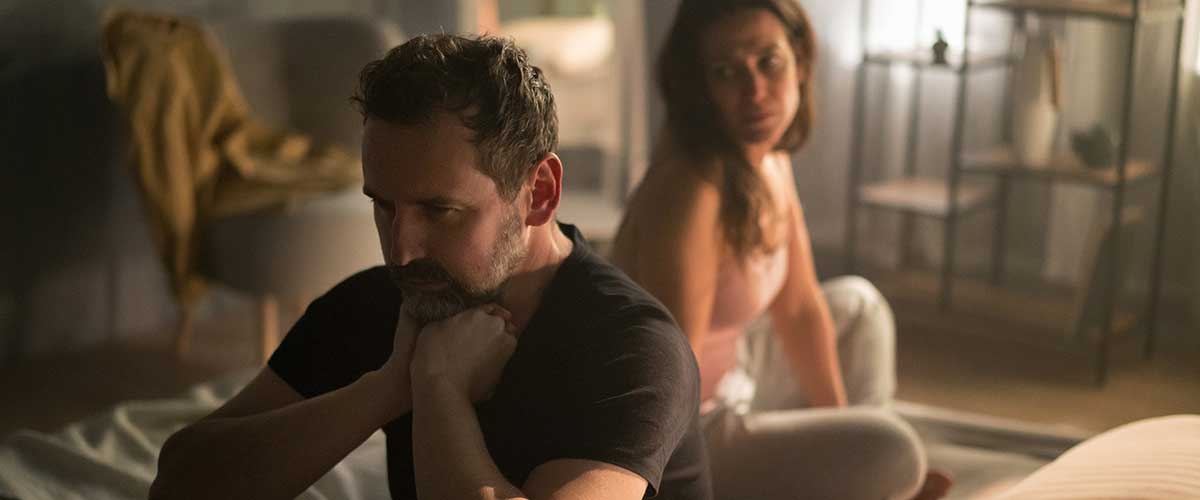 If you are accused of sexual abuse in Arizona, you must take the issue seriously. In this case, seeking legal counsel from an experienced criminal defense attorney is critical. When you've been charged with sexual abuse, the Law Office of Daniel Hutto can offer you experienced advice and counsel.
What is Defined as Sexual Abuse in Arizona?
Sexual abuse is defined in Arizona law (ARS 13-1404) as engaging in sexual contact with someone 15 years or older without consent or if the victim is under the age of 15 and contact only involves the female breast. If the alleged victim is 15 years or older, then it is considered a class 5 felony.
When the victim is under the age of 15, the offense is charged as a Class 3 felony under ARS 13-705 as a Dangerous Crime Against Children.
Fondling, touching, or manipulating the genitals, anus, or female breasts with the offender's body part or any object, including causing the claimed victim to engage in this contact, is considered sexual contact.
Activity punishable under ARS 13-1404 may, in some situations, also be punished under ARS 13-1405, which criminalizes sexual conduct with a minor.
When someone engages in sexual intercourse or oral sex with anyone under the age of 18, this is considered sexual conduct with a minor.
This means that having oral intercourse with someone between the ages of 15 and 18 can result in prosecution under both statutes.
Arizona Penalties for Sexual Abuse
A sexual abuse conviction in Arizona can have serious long-term implications, such as years in prison, lifetime registration as a sex offender, and detrimental effects on your job, housing, and personal relationships.
If you have been charged with a sex crime, you should contact an Arizona sexual abuse criminal defense attorney as soon as possible. We offer free and confidential consultations at the Law Office of Daniel Hutto to assist you to select the best course of action. Don't hesitate to get in touch with us right away to discuss your case.
If you are found guilty of sexual abuse in violation of Arizona Revised Statute 13-1404, the potential penalties you face will be determined by the age of the victim as well as your prior criminal history.
---
If the victim is 15 years old or older
If the victim is 15 or older, the crime is considered a Class 5 felony, and the severity of the punishment will depend on the offender's prior criminal record:
First offense: probation or a prison sentence ranging from 6 months to 2.5 years, with possible jail time of 0 to 1 year. In addition, according to ARS 13-801, a fine of up to $150,000 may be charged.
One prior conviction for a felony: between 1 and 3.5 years in prison.
Two prior convictions for a felony: between 3 and 7.5 years in prison.
If the victim is younger than 15, sexual assault is a felony of the third degree and is considered a dangerous crime against children (DCAC). If convicted, the offender faces the following punishments:
A mitigated prison sentence of 2 years
Minimum prison sentence of 2.5 years
Presumptive prison sentence of 5 years
Maximum prison sentence of 7.5 years
Aggravated prison sentence of 8.75 years
A fine of up to $150,000
The sentencing range will increase as follows if you have a past conviction for a predicate crime, such as a previous conviction for a DCAC or one of the most serious felonies.
A minimum prison sentence of 8 years
Presumptive prison sentence of 15 years
Maximum prison sentence of 22 years
Fine of up to $150,000
If you have two prior convictions for predicate offenses, a conviction can result in a maximum term of 25 years in prison and a fine of up to $150,000. This sentence can also be increased depending on the severity of the predicate offense.
In the event of a conviction for a DCAC offense, the offender is required to serve the entirety of their jail sentence without the possibility of parole.
---
Additional Punishments for Sex Abuse in the State of Arizona
In the state of Arizona, receiving a conviction for sexual abuse can have long-term repercussions, including the following:
Registration as a sex offender for the rest of your life.
Affects unfavorable to one's employment, living situation, and personal connections.
Contact with anybody under the age of 18, including minor children or grandkids, is strictly prohibited unless given permission by the probation officer following an evaluation of test results.
Even while a charge of sexual abuse might not be as severe as a charge of child molestation or sexual conduct with a minor, it is nevertheless a serious offense that can have significant repercussions if the accused is found guilty.
If you want to safeguard your rights and mount a strong defense against these charges, get in touch with an experienced criminal defense attorney at the Law Office of Daniel Hutto as soon as possible.
Is it Possible to Face Civil Lawsuits for Sexual Abuse?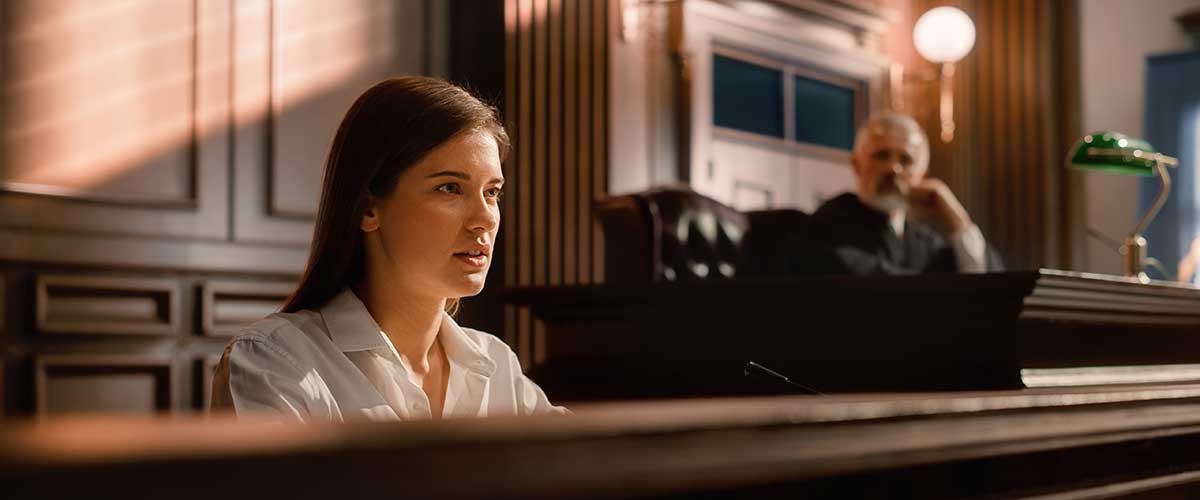 Before May 2019, Arizona had a two-year statute of limitations for child sexual abuse victims to file civil lawsuits against their abusers. The deadline was either two years after the incident or when the victim turned 20 years old. Consequently, many people were unable to sue for sexual abuse that they allegedly suffered as children.
However, Governor Doug Ducey signed H.B. 2466 into law on May 28, 2019. This new law increased the statute of limitations for filing civil lawsuits from two years to 12 years. Moreover, victims whose statutes of limitations had already expired were given until Dec. 31, 2020, to file civil sexual abuse lawsuits.
What Does This Mean for the Accused?
If you have been previously convicted of sexual abuse before this law was passed, you may face potential civil liability even if the prior statute of limitations has already expired.
If you face sexual abuse charges, you could be held liable for civil damages even if you are not convicted of the criminal offense.
This is because the burden of proof for civil sexual abuse cases is lower than it is for criminal charges.
---
What Happens if a Plaintiff Wins a Civil Sexual Abuse Lawsuit Against You?
If a plaintiff wins a civil sexual abuse lawsuit against you, you may be held liable for monetary damages and any criminal penalties you may face. Here are some potential outcomes of a civil sexual abuse lawsuit:
You may be ordered to pay monetary damages to the plaintiff.
The amount of monetary damages could be substantial, even if no physical harm was caused.
You may have to pay for the plaintiff's therapy and other expenses related to the abuse.
You may have to pay punitive damages, which are intended to punish the abuser and deter others from committing similar offenses.
Your reputation could be irreparably damaged.
If you are facing sexual abuse charges or are concerned about potential civil liability for past actions, you should contact an experienced Arizona sexual abuse attorney for guidance.
Defenses for Sexual Abuse Charges

If you are facing sexual abuse charges, there are several defense strategies that you and your lawyer might consider. The best strategy will depend on the facts and circumstances of your case.
Here are some of the most common defense strategies:
Prior false accusations: introducing evidence that the alleged victim has made false accusations in the past.
Flaws in the investigation: exposing flaws in how the investigation was conducted.
Miranda Rights: arguing that your Miranda rights were violated.
Right to counsel: arguing that your right to counsel was denied.
---
Position of Trust
Under ARS 13-1404, if the alleged victim is 15 or older and you are in a position of trust, you cannot defend yourself against a sexual abuse charge by arguing that the victim consented.
A person in a position of trust includes the following:
Parent, legal guardian, stepparent, foster parent, or adoptive parent
Teacher, coach, or instructor
Priest or clergy
Someone who is in a romantic relationship with the minor's parent, stepparent, foster parent, adoptive parent, or legal guardian
Consent
If you are not in a position of trust, you can use the defense of consent if the victim is 15 or older. ARS 13-1407 states that you have a lawful defense against sexual abuse if you did not know or could not have known that the victim was under 18 and consented to the contact.
However, in Arizona, individuals under 18 are typically unable to consent to sexual conduct. The law makes an exception to this rule when certain circumstances apply:
The minor lied about their age, and
You had no reason to know that the minor was underage.
Other Statutory Defenses
Under ARS 13-1407, you may be able to use the following statutory defenses:
If you are under 19 or still in high school and the alleged victim is older than 15, as long as no more than 24 months separate your ages and the alleged victim consented, you have a potential defense against sexual abuse charges.
If there was no underlying sexual motivation for the contact, you might be able to raise this as a defense. This defense might be used in cases where the contact was accidental or for a purpose other than sexual gratification.
Constitutional Defenses
You may also be able to use constitutional defenses, such as:
Miranda Rights: If you were interrogated by the police after your arrest and were not read your Miranda rights, your attorney may file a motion to suppress any incriminating statements that you might have subsequently made.
Right to Counsel: If the police continued to question you after you asked for a lawyer, your attorney might file a motion to suppress any statements that you made after your right to counsel was denied.
Speak to a Sex Crimes Defense Attorney Right Away

In conclusion, being charged with a sex crime is a serious matter, and it is crucial to hire a skilled and experienced sex crimes defense attorney who can help you to protect your rights and ensure that you receive a fair trial.
The Law Office of Daniel Hutto is dedicated to providing the best possible legal representation to those facing sex crime charges in Arizona.
These are some reasons why you should consider hiring our firm:
Experience: We have a proven track record of successfully defending clients in sex crimes cases.
Knowledge: We have in-depth knowledge of the law and the criminal justice system, which allows us to provide effective legal representation.
Compassion: We understand that being accused of a sex crime can be traumatic, and we approach every case with compassion and sensitivity.
Attention to detail: We take a thorough approach to each case and pay close attention to the details, leaving no stone unturned.
Communication: We keep our clients informed throughout the legal process, explaining each step in a way that is easy to understand.
Aggressive representation: We are known for being aggressive and assertive in the courtroom, fighting tirelessly to protect our client's rights and secure the best possible outcome.
If you or someone you love is facing sex crime charges in Arizona, don't hesitate to contact the Law Office of Daniel Hutto at 602.536.7878 for a free consultation. We are ready to provide the legal representation you need and deserve.
Schedule Your Free Consultation
Some of Our Real Client Reviews