Modification of Child Custody
Whether your child's custody case first occurred in the Phoenix area, anywhere in Arizona, or out of state in certain circumstances, child custody or "legal decision making" per A.R.S. 25-401 and 25-403 and parenting time can be modified if it is in the child's best interest.
A request to modify legal decision making or parenting time typically cannot occur within one year of the current court order unless the court permits it to be made on the basis that there is reason to believe the child's present environment may seriously endanger the child's physical, mental, moral or emotional health. Modification requests can be made on an emergency basis when there in an immediate need for a change in court order.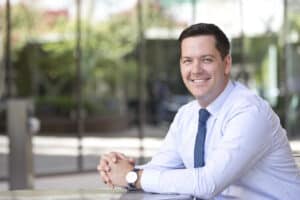 Personal Attention
I am well versed in all areas of Divorce "Dissolution of Marriage" and Getting Custody of Children "Establishing Legal Decision Making and Parenting Time". As a solo practitioner, I pride myself on providing personalized and dedicated representation of individuals and families throughout Arizona. Whether it is fighting to keep a child in Arizona, relocating a child to Alaska, dividing up assets like houses, cars, credit card miles or simply fighting to keep child support at an appropriate value, I have the experience and knowledge to handle your case
Family Law
Divorce
Spousal Maintenance
Child Custody / Legal Decision Making
Parenting Time
Child Support
Modification of Child Custody, Child Support, and Parenting Time
Establishment of Child Custody, Child Support, and Parenting Time