Sexual Assault in Phoenix: What You Need to Know About ARS 13-1406 
According to Arizona Revised Statute (ARS) 13-1406, sexual assault may also be called rape. According to the statute, the crime of sexual assault occurs when an individual "intentionally or knowingly engages in sexual intercourse or oral sexual contact with any person without the consent of such person."
In Arizona and across the US, sexual assault is arguably among the most egregious crimes anyone can be charged with. The penalties and sentencing are some of the most severe in the entire penal system if found guilty. 
Being accused of rape alone — even if no charges are brought against you, and no suit is filed — is on its own enough to permanently and irrevocably destroy your personal and professional reputation, making day-to-day life incredibly difficult and stressful.
And, if you are charged and found guilty, even if given a sentence on the lower end of the spectrum, once back on the outside, you will have to register as a sex offender. With a felony of sexual assault on your record, getting a job and being accepted for housing also become woefully challenging. It's exasperating and embarrassing and can lead to depression. 
Suppose you have already been charged with sexual assault in Arizona. In that case, it is absolutely imperative that you immediately obtain legal counsel from an experienced Arizona criminal defense attorney to begin the process of building your defense, investigating the circumstances surrounding the event, and bringing on expert witnesses, as well as any potential witnesses to the event that lead to the charge of rape in your specific case.
You Have Rights and We're Here to Help

!
Potential Penalties and Sentencing for Sexual Assault in the State of Arizona 
Because sexual assault is seen as a particularly heinous crime in the state of Arizona, and pursuant to Arizona Revised Statute (ARS) 13-1406, it is considered a class 2 felony, carrying with it a wide range of considerably severe penalties and sentencing. 
For first-time offenders of sexual assault in Arizona, the minimum sentence is 5.25 years, with a maximum of 14 years in prison and a presumptive sentence of about 7 years. 

For those convicted of rape with one prior felony conviction, the sentence increases to a minimum of 7 years, a maximum of 21 years in prison, and a presumptive sentence of just under 11 years. 
---
Causing Serious Injury During the Commission of a Rape
In cases where the sexual assault also involves a conviction related to the infliction of an intentional and/or knowing injury to the rape victim that is severe, sentencing guidelines change.
The incarceration time range increases from a minimum of 25 years to a maximum of life in prison.
The convicted party found guilty of both sexual assault and serious injury must serve the complete sentence, or they will not be eligible for release. 
---
The Use of Date Rape Drugs During the Commission of Sexual Assault
Importantly, if the judge in your case finds that you used any form of "date rape" drug in the commission of a sexual assault, s/he will add 3 years to the minimum, maximum, or presumptive sentence you receive based on the unique circumstances that are used to calculate your sentencing.
What are known as date rape drugs include but are not limited to: 
Flunitrazepam 

Rohypnol ("roofies")

GHB (gamma-hydroxybutyric acid) 

Ketamine 

Chloral hydrate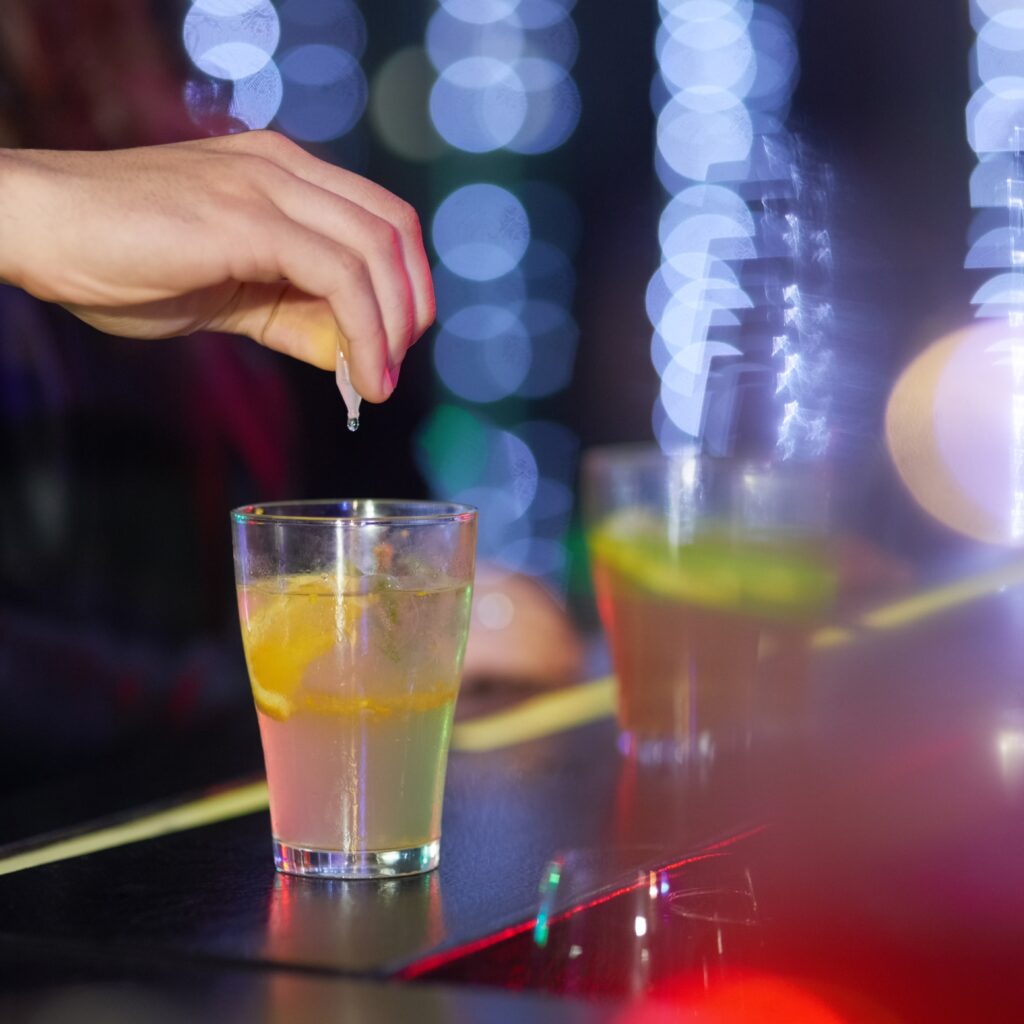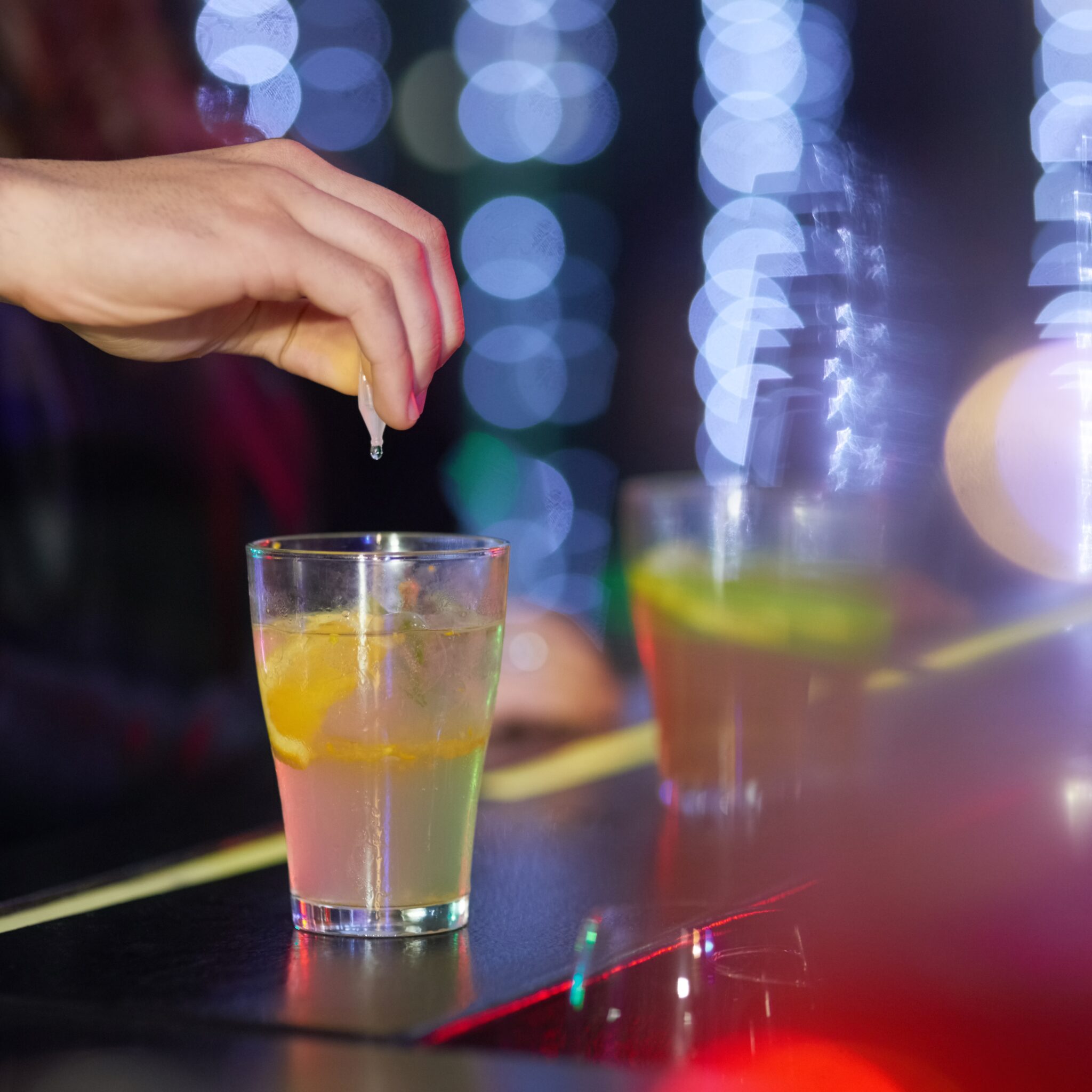 ---
The Age of the Alleged Sexual Assault Victim Also Influences the Potential Penalties and Sentencing. 
If the Alleged Sexual Assault Victim is Under 15 Years of Age 
The rape of minor children under the age of 15 is considered sexual assault and something else called DCAC, or a Dangerous Crime Against Children.
As such, a sexual assault of this nature carries with it different penalties and sentencing, which are as follows: 
A first-time offender of sexual assault against a minor child under 15 years of age must serve a prison sentence of no less than 13 years and a maximum of 27 years in prison. The presumptive sentence in these instances is 20 years. 

If the defendant has a prior felony, including a DCAC felony or other similar felony offense(s), the minimum sentence is 23 years, with a maximum of 37 years in prison. The presumptive prison sentence is 30 years. 
---
Sexual Assault of a Minor Child Under the Age of 12 
In a sexual assault case where the victim was 12 years of age or under, the sentence increases to a minimum of 35 years to a maximum sentence of life in prison.
In some cases, however, a judge may determine a lower sentence for sexual assault of a minor under the age of 12 — typically in instances where there are no other prior convictions — to 13 years in prison rather than 35.
The presumptive sentence in these cases is 20 years. 
---
Important Additional Information Regarding DCAC Convictions and Multiple Counts of Sexual Assault
It is critical to understand that sexual assault charges that also involve DCAC convictions are sentenced such that the person found guilty must serve the entirety of whatever sentence was ordered by the judge in the case before they have the chance of being considered for release.
What's more, for those found guilty of two separate counts of sexual assault, the sentences for each much be served consecutively and never at the same time. 
Registering as a Sex Offender 
In the state of Arizona, if you have been found guilty of sexual assault of any kind, regardless of whether it was your first and only offense and regardless of the age(s) of your victim(s), you must register with the state of Arizona and with the US Federal Government as a Sex Offender for the remainder of your life. 
This means your name will be added to a federal registry of Sex Offenders so that those who may live or work near where you live and/or work can be made aware of where you reside for their safety. 
In addition, being registered as a Sex Offender also means that legally, you may not have any contact with anyone under the age of 18 anywhere in Arizona or elsewhere in the United States.
Furthermore, the statute that precludes you from having contact with minors also includes rules that make it illegal for you to have contact with any children of your own.
This is in effect until they are above the age of 18 unless you have the consent from your probation officer upon your release from prison and have successfully completed a number of other procedures pursuant DCAC regulations.
The Right Sexual Assault Defense Lawyer in Phoenix Understands ARS 13-1406 and Knows How to Aggressively Defend You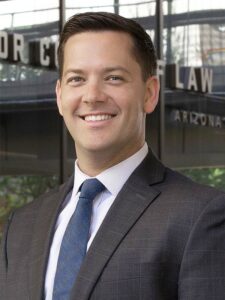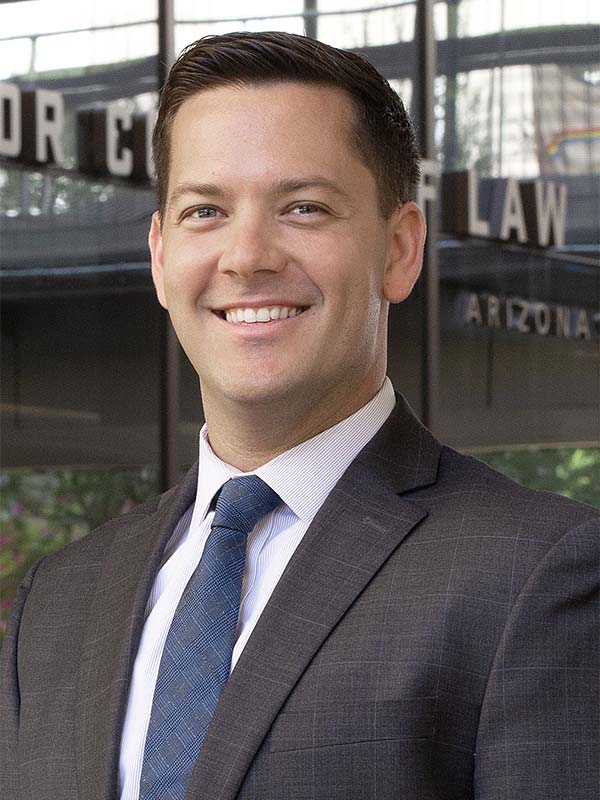 When it comes to cases of rape in Arizona, your best defense is an Arizona sex crime defense attorney who has the experience to know what steps to take, when to take them, and how to best serve you through the collection of medical and/or DNA evidence, witnesses, and determining through investigation and research whether or not the alleged victim actually gave consent and how that consent was given. 
In serious criminal charges involving sex crimes, context is absolutely everything. Everything from video surveillance to people who saw the victim entering or leaving a bar with who s/he thought or presumed was you can mean the difference between years in prison or walking free for a crime we will prove you did not commit. 
At the Law Office of Daniel Hutto, we take sexual assault cases very seriously. We understand the extremely serious nature of these allegations and the tremendous negative impact they can have on you and your family emotionally, psychologically, and even financially. 
We will work tirelessly on your case to prove your innocence — and our dedicated law team, from our sex crimes defense attorneys all the way down to our paralegals and administrative staff, will work with you and your loved ones until justice is served in your case. 
We know this is an incredibly trying time — but there is hope, we assure you. To start working with our criminal defense lawyers in Phoenix, get all your questions answered, and begin to see the light at the end of the tunnel, give us a call for your completely free legal consultation for sexual assault charges in Arizona.
Call 602.536.7878 to get started right away.
Schedule Your Free Consultation
Some of Our Real Client Reviews