Insurance Fraud and Theft in Arizona: What You Need to Know About ARS 20-466.01  
In the state of Arizona, pursuant to Arizona Revised Statute 20-466.01, insurance fraud is the act of falsifying any information pertaining to premiums, insurance claims, insurance applications, or other documents in an effort to intentionally and knowingly deceive an insurance company, one or more of its agents, or any other involved individual such that it would allow you to acquire the money that you are not legally entitled to.  
However, insurance fraud can also occur when an individual makes a series of the same accident claim or another type of claim over and over with either the same or different insurance agencies in an attempt to collect more financial support than s/he is entitled to for his or her injuries or for other insurable reasons.
You Have Rights and We're Here to Help

!
Arson Insurance Fraud: A Dangerous Duo 
In a more common type of insurance fraud, an individual may purposefully and intentionally set fire to his or her home, commercial property, or another structure they own in an effort to obtain the insurance money from the loss of that property.
This is called arson insurance fraud, and it's a lot more common than you might think. And, in cases of arson-type fraud, the defendant may very likely be charged with insurance fraud and arson, and these sentences may have to be served consecutively.  
In Arizona, arson insurance fraud is treated as a separate crime under ARS 13-1704 and ARS 20-466.01.
This combination of crimes can result in severe penalties, including significant prison time and hefty fines.
To give you an idea of how prevalent insurance fraud is, the estimated losses from this crime of fraud result in more than $100 billion each year in the US alone, and experts suggest this number tells us this means something along the lines of 10 percent of all insurance claims made in the US today are fraudulent. 
One of Arizona's most infamous cases of arson insurance fraud occurred in 2009 when a man set fire to his $1.6 million home in Scottsdale to collect the insurance money. He was convicted of arson and insurance fraud and was sentenced to more than 10 years in prison.

Hard and Soft Insurance Fraud: Knowing the Difference 
There are two basic categories that insurance fraud falls into based on several different criteria. Here are some of the differences between hard and soft crime: 
Hard Insurance Crime in Arizona 
In instances of hard fraud, someone will fake an injury, theft, burglary, accident, or even arson for the express purpose of fraudulently collecting a cash payout from his or her (or theirs, in some instances) insurance company.
Until recently, hard fraud cases are mostly perpetrated by a single individual; however, today, organized crime syndicates, gangs, and other outlaws have gotten in on the insurance fraud game — and these are usually for much, much higher payouts. 

Soft Insurance Crime in Arizona 
In this fraudulent scenario, individuals who would typically be considered honest by their peers and colleagues might tell small, or what they would consider "white lies" to their insurance companies to obtain a lower auto insurance rate, homeowners' insurance rate, insurance bundle, or even suggest they need more time off work to heal from an injury to obtain another week's worth of injury pay from the insurance company.  
While by some standards, these may not seem like big deals — or even worthy of the title of "fraud" — these types of lies to insurance companies drive up all of our premiums, making obtaining and maintaining cheaper insurance harder and harder every year. 
While hard insurance fraud is more easily recognized and prosecuted, soft insurance fraud can be more difficult to detect and prove.
However, both types of fraud are illegal under ARS 20-466.01 and can result in criminal charges.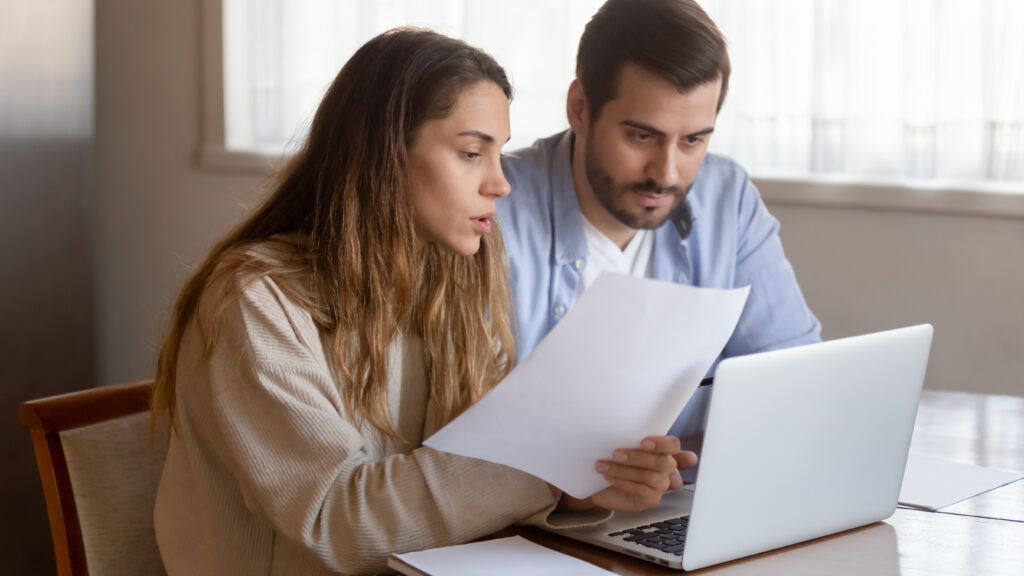 Additional Types of Insurance Fraud Under ARS 20-466.01 
We've gone over some of the most common kinds of insurance fraud and theft in Arizona, but there are a few more to be aware of that are outlined in Arizona Revised Statute 20-466.01, as well as other statutes in Arizona.  
 Auto insurance fraud: In this all too common fraud scheme, the perpetrator either fabricates, overstates, or distorts the facts of the insurance claim in an effort to obtain a higher monetary payout from the insurance company.  
 Medical Bill Fraud: One common form of medical billing fraud is called "upcoding" — this is when the patient receives a relatively routine procedure, but rather than being charged for that common procedure, the cost is upcoded to another, a far costlier procedure that was never done on the patient.  Finally, in some instances, medical billing fraud can simply be the addition of a service to a patient's bill and medical record that was never done — this type of fraud is called balance billing.  
 Unemployment fraud: In this scenario, the perpetrator applies for unemployment insurance benefits even when s/he already has a job or continues to receive benefits after having gotten a job that s/he did not report to the unemployment insurance office to notify them so they could cease the payment of benefits.
Under Arizona Revised Statute (ARS) 23-771, the only reasons an individual may legally apply for unemployment insurance are:
If s/he is currently looking for work  

If s/he is physically and mentally fit to work  

If s/he has enrolled in a work program recognized by the state of Arizona  

If s/he is regularly — and on time — filing his or her benefits claims  

If s/he has obtained some amount of income for a minimum of two months before becoming unemployed  
It's important to understand that under ARS 23-785 in Arizona, making a false or misleading statement about your employment status or the income you have at your disposal for the purpose of deceiving the state into giving you unemployment insurance, you could be facing a class 6 felony, for which the sentencing is up to 2 years in prison along with fines and fees of up to $150,000 for each individual false or misleading statement.  
 Casualty fraud: In this scenario, the perpetrator fakes his or her own death in an effort to obtain the payout on his or her life insurance policy. Casualty fraud can also be the fabrication of someone else's death. In these scenarios, typically, the idea is to make one person the alleged deceased and the other person the payee of the life insurance policy. While not an extremely common form of insurance fraud in Arizona, it does happen! 
 Medical billing fraud: There are a variety of ways medical billing fraud can be done, such as billing for services that were simply never rendered, renaming a procedure so that it will be covered because the actual name of the procedure would not have been covered by the insurance, and more.  
 Health insurance claims fraud: In this scenario, either a person or a business entity defrauds the US government or a private healthcare program provider by way of the insurance company involved by knowingly and intentionally submitting health records or other medical documents that contain inaccurate or downright falsified data for the purpose of receiving unauthorized insurance benefits for the patient(s). 
Those who engage in this type of fraud typically do so by utilizing falsified insurance cards, health data stolen from other patients, and medications stolen from other patients.  
In the case of doctors, health insurance claims fraud can also mean engaging in what is known as "pill mill" practices, where the practitioner essentially gives patients whatever medications they request — at a far higher price than a true pain patient would pay at a pharmacy — without even examining the patient in most cases.
 False reimbursement claims: In this scenario, the perpetrator fabricates invalid records or other material statements that s/he will then present to his or her healthcare provider to receive an insurance payout that is neither theirs nor they are legally entitled to.
In addition, the perpetrator may falsely present fraudulent claims to his or her insurance company to receive benefits that do not belong to him or her.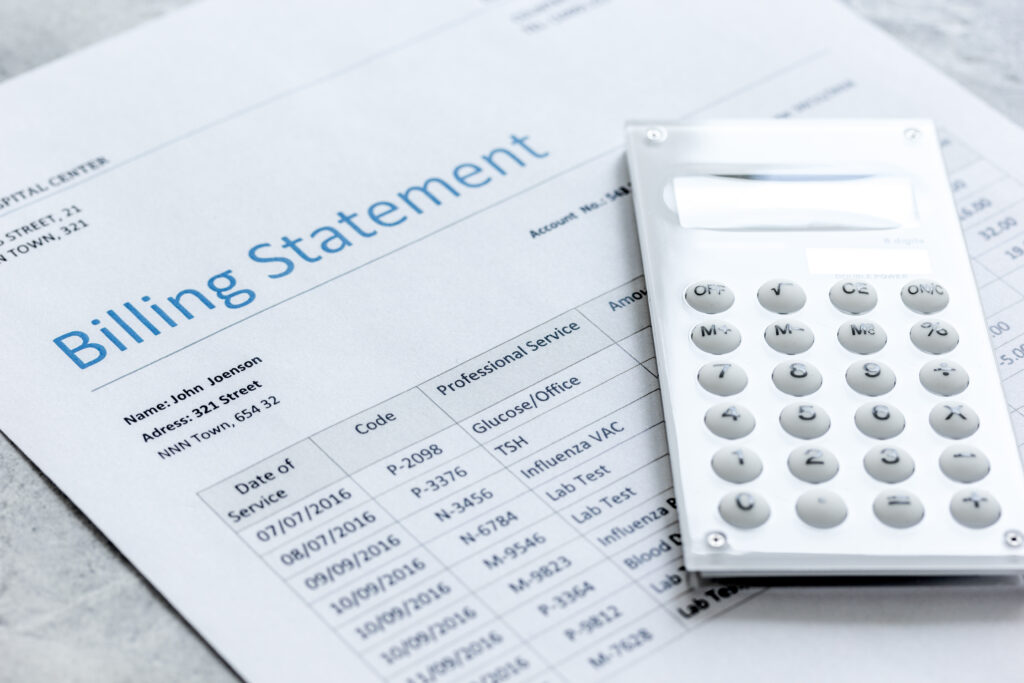 Possible Penalties and Sentencing for Insurance Fraud in Arizona  
Pursuant to Arizona Revised Statute (ARS) 20-466.01, the broad category of insurance fraud is a class 6 felony in the state of Arizona; however, the penalties and sentencing a defendant will face will largely depend on how much fraud was committed (in monetary value and the number of times it was committed), among other factors.  
As a felon convicted of insurance fraud, you will also very likely have to pay some hefty fines to the court and restitution to any victims, be they other persons or business entities.  
However, if you are found guilty of extreme fraud in Arizona, which is a class 2 felony, you may be sentenced to as much as 10 years in prison along with fines of as much as $150,000 and additional civil penalties of $5,000 per fraud violation.  


The 5 Degrees of Insurance Fraud Penalties in Arizona 
In accordance with the state laws of Arizona, insurance fraud charges are classified into five separate, distinct categories, and each category contains its own set of sentencing guidelines and other penalties.  
These five categories are as follows:  
1st-degree felony insurance fraud:

 In cases where insurance fraud amounts exceed an amount of $1,000,000 or more, the judge will consider this a Class B felony, for which the defendant could be sentenced to as much as 25 years in prison.  

2nd-degree felony insurance fraud:

 For insurance fraud amounts between the amounts of $50,000 up to exactly $1,000,000 and not one cent more, this would be deemed a Class C felony, for which the defendant could be sentenced to as much as 15 years in prison.  

3rd-degree felony insurance fraud:

 In insurance fraud cases where the amount of money or assets defrauded are between the amounts of $3,000 and $50,000, this crime will be deemed a Class D felony, for which the defendant could be sentenced to as much as 7 years in prison.  

4th-degree felony insurance fraud:

 In an Arizona insurance fraud case where the defrauded amount was between the amounts of $1,000 and $3,000, this will be deemed a Class E felony, for which the defendant may be sentenced to as much as 4 years in prison.  

5th-degree insurance fraud:

 This is when the defendant made an illegal gain in an amount lower than $1,000 and is classified as a Class A offense. Penalties for this charge are typically 1 year in prison, but in some cases, the defendant may only be sentenced to 0 days to 1 year in jail along with probation. 
Defending Insurance Fraud in Arizona: You Need a Qualified, Experienced Criminal Defense Attorney in Phoenix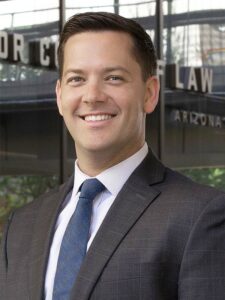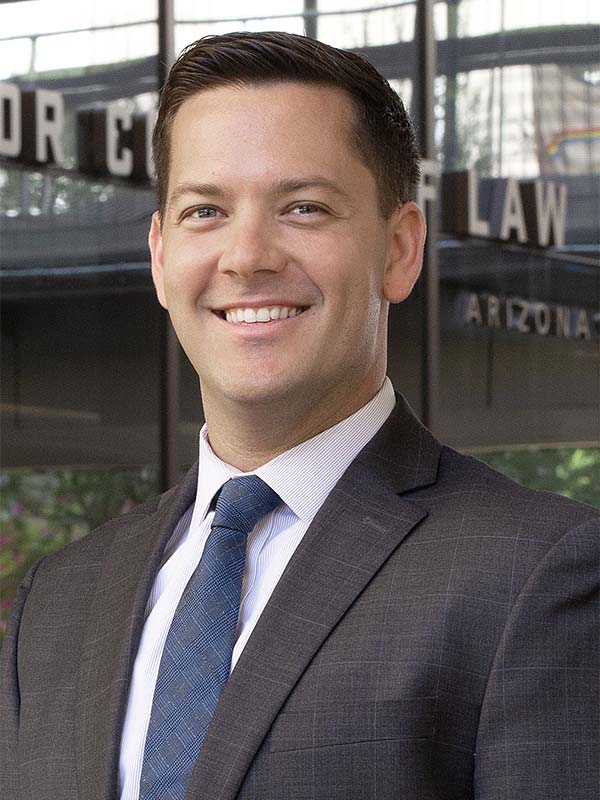 Being accused of insurance fraud can be confusing, scary, and hard on your loved ones as they see you struggle in an effort to defend yourself. But as stressful as this situation is, it will only become more so the longer you wait to obtain the legal representation you need to fight an insurance fraud case in the state of Arizona.  
Facing a future of potential high fines, restitution to victims, fees, and assessments to the criminal court, and more, right now is the time to hand your fight over to a law professional who understands the Arizona Revised Statutes that make up the laws that were used to charge you.  
Our extremely knowledgeable support staff, paralegals, and Phoenix criminal defense attorneys at the Law Office of Daniel Hutto will fight aggressively to ensure justice is served in your case.  
Call right now to get all your questions answered so we can start building your defense right away. Simply dial 602.536.7878 today. 
Schedule Your Free Consultation
Some of Our Real Client Reviews