Arizona Laws of Property Division in Divorce Cases
When it comes to divorce without children under the age of 18 years old, many people make the mistake of not hiring a Phoenix divorce attorney to assist with their divorce.  Or, they often try to obtain a cheap Arizona divorce online, falsely assuming it will be quick and easy.
Regardless if you are going through a divorce with children or if it does not involve children, the process of any divorce can have potential issues happen and there are many other factors that will influence you and your spouse's lives.
Elements such as spousal maintenance, division of assets and community property, name changes, are there any pets involved, savings and retirements, and so on. Knowing how to handle these issues can make all the difference in your case and ensure you are protected as best as possible.
We are Here to Help with Property Division in Divorce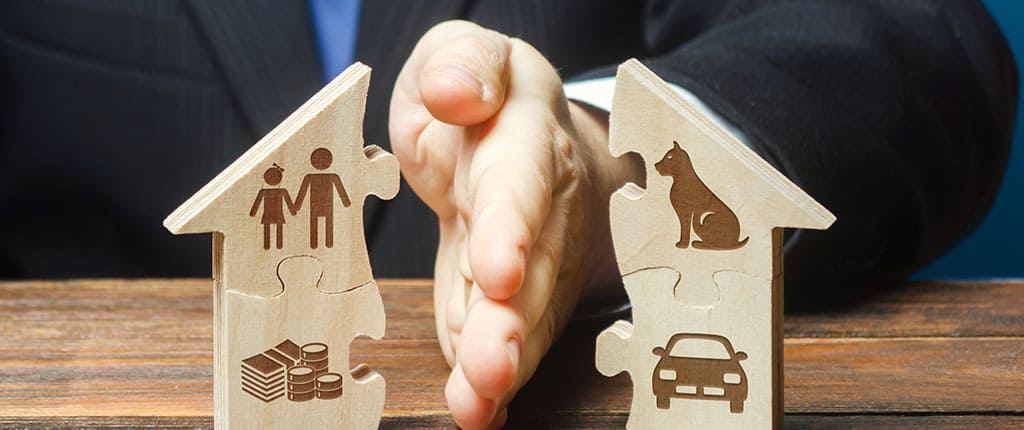 How is Community Property Divided in a Divorce?
In Arizona, the property that a couple acquires during their marriage is known as community property under ARS § 25-211. This law tells the courts how to handle a couple's assets and debts in a divorce proceeding. In general, Arizona is a 50-50 state for the division of property. Community property is subject to division in a divorce, but the separate property will not be divided.
Property that one spouse had before the marriage
Property that was given as a gift to only one spouse
Property that was inherited by only one spouse
Property that one spouse acquires after the divorce petition is filed
In most cases, marital property is divided equally between the spouses and includes everything that has been acquired during the marriage, including retirement accounts, investment accounts, businesses, real estate, motor vehicles, furniture, and more.
A rebuttable presumption is created at the time that a petition for dissolution is filed, that all of the debts and assets accumulated during a marriage are included in the marital estate and subject to division.
If a spouse's divorce attorney can prove to the courts that a particular asset or debt should be considered separate property, that asset or debt will not be divided.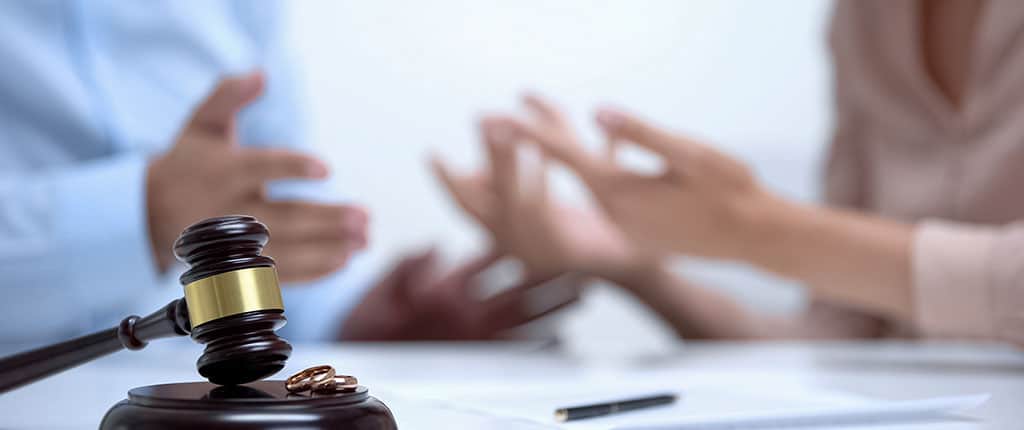 Understanding What is Considered Separate Property
A spouse's separate property will not be divided in a divorce. However, commingling separate and marital property during the marriage may cause an asset to lose its exclusion from the marital estate. Commingled property that may be included in the marital estate has lost its separate nature to such a degree that it cannot be traced back to its source.
Keeping separate property excluded from the marital property during a marriage is important.
For example, a spouse who brings money into the marriage might keep the funds in a separate account and keep detailed records. He or she may want to avoid using the funds to purchase marital assets or adding his or her spouse's name to the account.
This can help a spouse prevent claims that he or she intended the separate property to become marital property.


Jurisdictional Issues with Property Owned in Other States
The courts in Arizona have a type of jurisdiction over property held inside of the state called in rem jurisdiction. However, the state does not have this type of jurisdiction over property that is located in other states. This can present some issues when the other spouse is also located outside of Arizona.
To order a spouse to divide property in a different state in an Arizona divorce, a court must establish in personam jurisdiction over him or her. This is the personal jurisdiction that a court has over a person who lives in Arizona or who has sufficient contacts with the state.
When an ex-spouse lives outside of Arizona, personal jurisdiction can be gained by Arizona courts if the spouse is personally served during a visit to Arizona. The court can also gain jurisdiction over a spouse who lives outside of the state if the spouse consents to personal jurisdiction.
These types of issues are becoming more common because of increases in mobility. People move more often and might purchase property in several states. Even if a spouse owns property somewhere else, the court can still order him or her to divide that property if the court establishes personal jurisdiction over the spouse.
When Arizona is unable to secure personal jurisdiction over an out-of-state spouse, the court cannot issue an order for the spouse to divide his or her out-of-state property. Instead, a divisible divorce will occur. This is an idea that first arose in Estin v. Estin, 334 U.S. 541 (1948) that established an Arizona court can grant a divorce decree to the spouse who filed a petition for dissolution in the state.
However, the spouse would need to file a separate action to divide the property that is located in a different state where the property is located or where the spouse is located.


Division of Business Assets & Property
If you started your business after your marriage, it will be considered community property and will be subject to division. If you started your business before your marriage, there will be a rebuttable presumption that it is your separate property.
However, if your spouse contributed to your business during your marriage, leading to its value increasing, your spouse might be entitled to receive part of the increase in value without dividing the business.
If your spouse owns the business with you, you could negotiate with your spouse to buy out his or her interest in the business. You could also try to secure an agreement for your spouse to take a greater portion of your other assets so that you could keep your business. You will need to have a business valuation completed to understand how much it is worth.


How are Trust Funds and Inheritances Divided?
An inheritance is considered to be the separate property of the spouse who receives it. However, you will need to keep an inheritance separated from your marital property to retain its separate nature. This makes it important to avoid depositing an inheritance into a joint bank account.
Trust proceeds may or may not be considered separate property. If you established a revocable trust during your marriage and funded it with community assets, it will be included in your marital estate and divided in your divorce.
If you created a trust and funded it with separate property, it will retain its separate nature. Finally, if you are named as a trust beneficiary to a trust that was created by a third party, it will continue to be your separate property.
---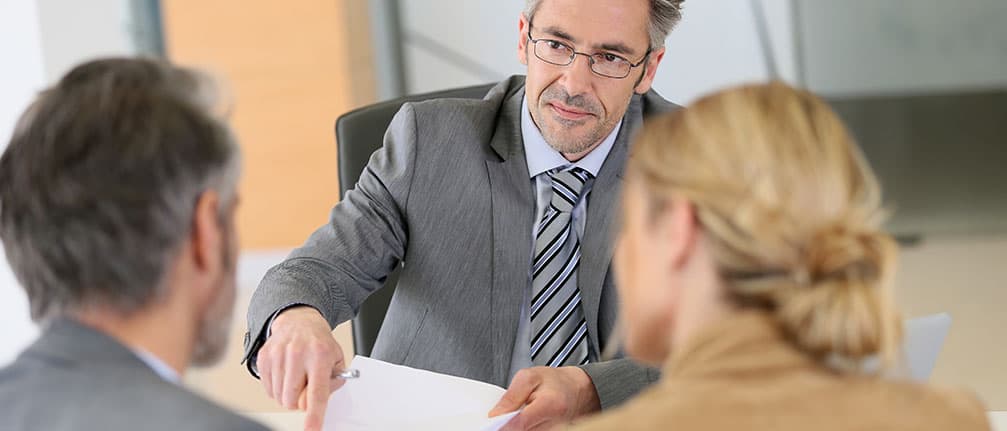 Prenuptial Agreements and Postnuptial Agreements
If you and your spouse entered into a prenuptial or postnuptial agreement, it can affect how your property will be divided in your divorce. Prenuptial and postnuptial agreements allow you to decide how your property will be divided if you get divorced.
A prenuptial or postnuptial agreement can also control whether one spouse might be able to request spousal maintenance in a divorce.
Under ARS § 25-202, premarital agreements are enforceable if a court determines that they are valid. To be valid, an antenuptial agreement must meet the following requirements: 
Signed by both spouses
In writing
Signed voluntarily
Is conscionable
Both parties fully disclosed their assets and debts without a waiver of rights to disclosure
A spouse can challenge a prenuptial or postnuptial agreement if it fails to meet any of the requirements.
---
 Property Division in a Cohabitation Relationship
If you live with your significant other but never married, your rights will not be the same as the rights of married people to divide the property. In this type of situation, you will be entitled to keep the property that you purchased by yourself. Any property that your significant other purchased will continue to be his or her property. Property that you jointly purchased will belong to both of you.
The definitions of property that have been acquired by a couple living together, but are not married, is much less clear than a married couple whose property is governed by Arizona's Community State laws.
Certain items acquired by unmarried couples may be owned jointly while living together but dividing the property can be difficult when the relationship ends.
It is not as simple as asking a family court to divide property if you never married your partner. If you have records documenting that you purchased something by yourself, you can file a civil lawsuit to recover it. If you live with your significant other and are not married, you might want to write a contract that covers how your property will be divided if your relationship ends.
For the above reasons, it is very important that you speak with an attorney experienced in different property division in divorce scenarios.
---
Handling Community Debts in a Divorce
Property division in divorce also includes a division of debt that you incurred during your marriage. This includes both your debts and your spouse's debts. Any debts that you brought into your marriage will be separate and continue to be both of yours' responsibility.
If you and your spouse have debts, the court can order you or your spouse to be responsible for repaying specific debts. However, you should keep in mind that your creditors are not parties to your divorce.
If the court orders your spouse to pay a debt that has your name on it, the creditor can go after you if your ex-spouse fails to pay it. You should try to get your name off joint debts before you get divorced and try to separate your finances before you file your petition.
Property Division is Complicated. We Can Help!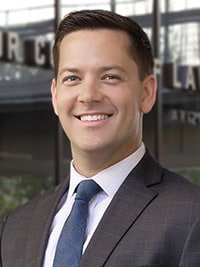 Regardless of the size of your estate, dividing property in an Arizona divorce can be complex. The process can be even more complicated if you have extensive assets.
Getting help from an experienced divorce and property division lawyer at the Law Office of Daniel Hutto can help you to protect your financial interests and avoid costly mistakes.
Call us today to schedule a free consultation at 602.536.7878. We can go over your entire situation and put together an aggressive plan with the best possible outcome.
Schedule Your Free Consultation
Some of Our Real Client Reviews