Common law marriage is a topic that often triggers a lot of curiosity and confusion.
This type of union exists somewhere in the gray area between legal marriage and unmarried cohabitation. 
Did you know that, as per the National Conference of State Legislatures, as of 2021, only a handful of states in the U.S. recognize common-law marriages?
Interestingly, Arizona is not one of them.
In this article, we're going to explore:
Our Phoenix Family Lawyers are Here to Help!

Understanding the Concept of Common Law Marriage
Common law marriage is a legally recognized marriage that does not require a license or a formal ceremony.
In states that recognize it, a couple is legally married if they have lived together for an extended period, hold themselves out as husband and wife, and intend to marry.
Unlike traditional marriage, there's no piece of paper and no record-keeping, but marital rights and responsibilities are very much real. 
Common Law Marriage: The National Perspective
Across the United States, the recognition of common-law marriage varies widely.
Some states, like Colorado and Kansas, fully acknowledge these relationships, granting them the same rights and responsibilities as ceremonial marriages.
Yet, others have strict guidelines or altogether reject the idea.
This varying landscape can create confusion, especially for couples moving between states.

The Status of Common Law Marriage in Arizona
In the face of this national disparity, where does Arizona stand?
According to Arizona Revised Statutes §25-111, Arizona does not recognize common law marriages.
In short, living together, regardless of the duration or the intent, does not constitute a legal marriage in the eyes of Arizona law. 
Even though Arizona does not grant common-law marriage status to its residents, it does recognize valid common-law marriages from other states due to the "Full Faith and Credit Clause" of the U.S. Constitution.
If a couple were legally married under common law in another state and moved to Arizona, their marriage would still be legally recognized.
Legal Alternatives to Common Law Marriage in Arizona
For those seeking legal recognition of their relationship without a traditional marriage, there are alternatives in Arizona.
For example, couples can enter into a cohabitation agreement or a domestic partnership agreement.
While these do not offer the same legal protections as marriage, they can provide some security and clearly outline expectations for both parties.

Child Custody and Support in Unmarried Couples' Disputes in Arizona
Child custody and support are often the most contentious issues unmarried couples face.
Arizona family law (for example, A.R.S. §25-401) ensures that the child's best interests are always prioritized, regardless of the parent's marital status.
Both parents have rights and responsibilities, and custody and support matters are decided based on what serves the child's best interests.
Palimony in Arizona: Is it a Myth or Reality?
Unlike alimony, which is a legal obligation on a person to provide financial support to their spouse before or after marital separation or divorce, palimony is financial support given to a partner after the termination of a non-marital relationship.
It's important to note that in Arizona, palimony isn't recognized.
Therefore, no such obligation exists unless an unmarried couple has a written cohabitation or domestic partnership agreement outlining financial support post-separation.
Seeking Legal Help: When Unmarried Couples Need an Arizona Family Law Attorney
Navigating the complex landscape of common law marriage, cohabitation agreements, property rights, and child custody issues can be daunting.
An experienced family lawyer from The Law Office of Daniel Hutto can offer much-needed guidance.
Our firm specializes in family law, and we are committed to helping you understand your rights and options, ensuring that you make informed decisions that serve your best interests.
Future of Common Law Marriage in Arizona: What's in the Pipeline?
While it's impossible to predict with certainty, Arizona's stance on common-law marriage will stay the same in the foreseeable future.
As societal norms evolve, so do laws and legal interpretations.
One thing remains clear: ensuring your legal rights are protected in a relationship requires understanding the law and often the help of a seasoned attorney.
Marriage Laws Can Be Confusing, But We are Here to Assist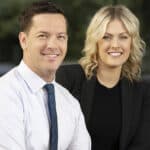 Navigating common law marriage or cohabitation in Arizona can be complex, but The Law Office of Daniel Hutto is here to help.
Remember, the law is there to protect you and your rights, and having an experienced attorney by your side can make all the difference.
Let us help you through the legal intricacies—reach out today for a consultation at 602-833-0986.