Cohabitation is becoming increasingly common, but its legal implications can be complicated. So, let's explore this terrain together, answering crucial questions like, "What is a cohabitation agreement?" and "How does it affect property rights?"
We'll dive into these core areas in this article:
In Arizona, as per recent statistics, nearly 500,000 unmarried couples are cohabiting. With such many unmarried partners living together, understanding cohabitation laws becomes critical.
Our Phoenix Family Lawyers are Here to Help!

Understanding the Legal Concept of Cohabitation Agreements in Arizona
The concept of cohabitation in family law is simple – it refers to two individuals who live together in an intimate relationship without being legally married.
The legal rights of such couples are not as clearly defined as those of married couples, hence the need for cohabitation agreements.
These are contracts drawn up by couples living together, outlining the ownership and division of their assets and liabilities.
They offer couples a level of protection similar to those married couples enjoy, but are these agreements legally binding in Arizona?
Arizona Revised Statutes: Cohabitation Laws
While Arizona law does not expressly recognize common-law marriages established within the state, it does respect the legitimacy of cohabitation agreements under contract law.
Arizona Revised Statutes (ARS) § 25-213 allows couples to control their property rights through contractual means. This regulation extends to cohabiting couples who wish to set terms for their relationship through a cohabitation agreement.

Impact of Cohabitation Agreements on Property Rights in Arizona
Without a marriage license, the property acquired during cohabitation is typically considered separate property in Arizona.
However, a cohabitation agreement can set different rules.
For instance, the agreement could stipulate that property purchased during cohabitation is joint property. On the flip side, it could also allow certain property to remain separate, even if purchased during the cohabitation period.
Comparison: Cohabitation Agreements vs. Marriage in Terms of Property Rights
Married couples enjoy automatic rights under Arizona's community property laws, which consider any assets or debts acquired during the marriage equally owned by both parties.
Conversely, cohabitating couples don't have these automatic rights – they must actively create them through a cohabitation agreement.
Key Elements to Include in an Arizona Cohabitation Agreement
Navigating the intricacies of cohabitation agreements can be complex, but knowing what to include can significantly streamline the process.
Here's a detailed list of key elements that should be included in an Arizona cohabitation agreement to ensure it's both comprehensive and effective:
Written and Signed

: A cohabitation agreement must be in written form and duly signed by both parties to be legally enforceable.

Property Division

: The agreement should clearly state how property will be divided upon separation. This includes tangible assets like homes and cars and intangible ones like stocks and bank accounts.

Handling of Joint Finances

: Specifying how joint finances will be managed during cohabitation is important. This includes shared expenses, savings, and investments.

Responsibility for Debts

: The agreement should detail how debts will be handled, both those incurred jointly and individually. Clarity on this can prevent disagreements later on.

Support Arrangements

: If one partner plans to provide financial support to the other after separation, the agreement should outline these arrangements, including the amount and duration of the support.

Child-related Matters

: If the couple has or plans to have children, the agreement should address relevant issues such as parental rights, custody arrangements, and child support.

Dispute Resolution

: The agreement should include a clause specifying how disputes regarding the agreement will be resolved, such as through mediation or arbitration.

Amendment and Revocation Terms

: The agreement should outline how it can be amended or revoked, which usually requires written consent from both parties.
Remember, each cohabitation agreement is unique and should be tailored to fit the circumstances of the particular couple.
It's wise to consult a family law attorney when creating such an agreement to ensure that all critical matters are addressed and that the agreement is legally sound.
The Legal Validity of Cohabitation
Cohabitation agreements are indeed legally binding in Arizona. 
Here are some essential factors that contribute to the legal validity of cohabitation agreements in Arizona, as provided by the Arizona Revised Statutes (ARS) § 25-213 and basic contract law principles:
Conformity with Arizona Law

: As per Arizona Revised Statutes (ARS) § 25-213, cohabitation agreements are legally recognized and enforceable in Arizona. The law regards these agreements as valid contracts.

Mutual Consent

: Both parties must willingly agree to the terms outlined in the cohabitation agreement. Neither party can be forced or coerced into signing the agreement.

Lawful Subject Matter

: The agreement cannot involve illegal activities or purposes. The terms and provisions within the cohabitation agreement must conform to established laws and statutes.

Consideration

: This is a basic principle of contract law, signifying that each party must give and receive something of value. In the context of a cohabitation agreement, the consideration is usually the mutual promise to abide by the terms of the agreement.

Clear and Understandable Language

: The agreement should be written in clear and plain language that both parties can understand. This ensures both parties are fully aware of their rights and obligations under the agreement.

Full Disclosure

: Both parties must fully disclose their financial assets and liabilities. This helps ensure the fairness of the agreement and prevents future disputes.

Independent Legal Advice

: Ideally, each party should have independent legal advice before signing a cohabitation agreement. This ensures that each party understands the agreement and its implications.
Remember, cohabitation agreements are serious legal documents. It's crucial to consult with a knowledgeable family law attorney, like those at The Law Office of Daniel Hutto, to ensure your agreement is legally valid and genuinely protects your interests.

The Role of a Cohabitation Agreement in the Event of Breakup or Death
A well-drafted cohabitation agreement can significantly ease the process of separation or even death.
It can provide clear guidelines on dividing assets, eliminating potential disputes, and ensuring fair treatment.
Similarly, in case of a partner's death, the agreement can stipulate how the deceased's assets will be handled, providing much-needed clarity and protection.
Cohabitation Agreements and Property Disputes: How Arizona Courts Decide
When property disputes arise between cohabiting couples, Arizona courts turn to the cohabitation agreement if one exists.
The court will generally uphold the agreement if it meets basic contract requirements and is created without duress or fraud.
The court may apply complex legal theories to divide the property if no agreement exists.
Joint Property vs. Separate Property in Arizona Cohabitation Agreements
Under Arizona law, property acquired during cohabitation is typically considered separate, unlike in a marriage, where it would be community property.
However, a cohabitation agreement can stipulate certain property as joint property, providing similar rights to married ones.
It's critical to specify which property is joint and which is separate to avoid future disputes.
Frequently Asked Questions about Cohabitation Agreements in Arizona
Question: Can a cohabitation agreement be modified?
Answer: A cohabitation agreement can be modified if both parties agree to the changes. It's recommended to consult with a family law attorney to ensure the modifications are legally sound and beneficial for both parties.
Question: What happens if a cohabiting couple gets married?
Answer: If a cohabiting couple gets married, the cohabitation agreement doesn't automatically become a prenuptial agreement. The couple will need to draft a new agreement that complies with Arizona's requirements for prenuptial agreements.
Question: Is a cohabitation agreement enforceable in Arizona?
Answer: Yes, as long as the cohabitation agreement adheres to basic contract principles and complies with Arizona law, it is enforceable in case of a dispute.
Marriage Laws Can Be Confusing, But We are Here to Assist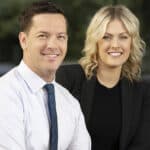 It's wise to consult a family law attorney when considering a cohabitation agreement. An attorney can provide valuable guidance on the drafting process, ensuring the agreement complies with Arizona law and truly protects your interests.
As an experienced attorney at The Law Office of Daniel Hutto, I can help you navigate this complex area of law, providing the legal advice you need to protect your rights and property. Our firm has extensive knowledge and expertise in family law, and we're here to help you every step of the way. Whether you're considering cohabitation, already cohabiting, or facing a dispute, our team can guide you toward the best solution.
Let us help you through the legal intricacies—reach out today for a consultation at 602-833-0986.