In the intricate tapestry of family dynamics, grandparents often serve as the comforting thread that weaves love, wisdom, and stability.
These threads become even more substantial for some families when grandparents become primary caregivers.
The U.S. Census Bureau reports that more than 2.7 million grandparents across America are raising grandchildren.
And Arizona law provides provisions for grandparents to adopt their grandkids under certain circumstances.
This article will delve into the following topics:
Our Phoenix Family Lawyers are Here to Help!

Understanding the Legal Rights of Grandparents in Arizona
The Arizona Revised Statutes (ARS) enshrines grandparents' legal rights in Arizona.
Specifically, ARS §8-103 outlines who is eligible to adopt, including grandparents.
It's important to note that grandparents' rights are not limited to visitation; they extend to adoption when the circumstances align with the child's best interests.
Moreover, ARS §8-106 reinforces this by favoring relatives and individuals with kinship ties in adoption proceedings.
This statute demonstrates Arizona's commitment to keeping children within their family network when possible, and grandparents often play a pivotal role in this framework.
Grounds for Grandparents to Adopt Their Grandchildren in Arizona
When adopting grandchildren, grandparents often ask, "Under what circumstances can this adoption occur?"
The critical factor in this equation is the parental rights of the child's biological parents.
Under ARS §8-533, parental rights can be voluntarily or involuntarily terminated under specific conditions, such as chronic neglect, abuse, or long-term illness.
For instance, let's consider a case where grandparents adopted their grandchild in Arizona after the parents, struggling with addiction, voluntarily relinquished their parental rights.
With the guidance of a family law attorney, these grandparents navigated the adoption process and provided a nurturing environment for their grandchild.

The Adoption Process for Grandparents in Arizona: Step-by-Step Guide
Beginning the adoption journey can seem overwhelming, but the path becomes more apparent when broken down into steps.
First, you must file a petition for adoption.

Next, a home study is conducted to evaluate the living conditions and suitability of the adoptive grandparents.

The process also requires obtaining a fingerprint clearance card, a necessary step to ensure the child's safety.

Lastly, a court hearing is crucial in the adoption process, where a judge will evaluate the case and decide based on the child's best interests.
 If the judge approves the adoption, the grandparents gain full legal custody of the child.
Financial Aspects of Grandparent Adoption in Arizona
Adoption is an emotional and legal journey and a financial one.
Understanding the financial implications is crucial.
The Arizona Department of Economic Security (DES) offers assistance in some instances, providing financial aid to offset adoption-related costs.
Moreover, adopting a grandchild can have significant tax implications.
It's essential to consult with a tax professional or a family lawyer to understand these implications, including potential tax benefits and credits for adoptive parents.

The Impact of Grandparent Adoption on Child Custody and Visitation Rights
Adoption marks a significant shift in the relationship between the grandparents and the child.
Upon adopting their grandchild, grandparents transition from having visitation rights to full custodial rights.
This change can significantly impact the dynamic between the grandparents and the child's parents, as the grandparents assume the role of primary caregivers.
Understanding these changes can help grandparents better navigate the adoption process and its aftermath.
Emotional Considerations in Grandparent Adoption
Adoption can be an emotional journey for all parties involved.
Grandparents and grandchildren may transition emotionally as their roles shift from a traditional grandparent-grandchild relationship to a parent-child dynamic.
Various Arizona support groups and counseling services can help grandparents and grandchildren navigate this transition, providing emotional support and guidance.
Legal Representation in Grandparent Adoption Cases
The adoption process can be complex and challenging, making it crucial to have competent legal representation.
This is where a family lawyer from The Law Office of Daniel Hutto can provide invaluable assistance.
With expertise in family law and an in-depth understanding of grandparents' rights and adoption procedures in Arizona, the team can guide you through the legal maze, making the process smoother and more manageable.
The Adoption Process Can Be Confusing, But We are Here to Assist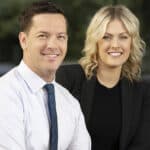 Adopting a grandchild in Arizona can be fulfilling, albeit with legal, financial, and emotional considerations.
With the proper support and guidance, such as that provided by The Law Office of Daniel Hutto, grandparents can successfully navigate this journey, providing a stable, loving home for their grandchild.
Remember, adoption isn't just a legal process; it's a journey of love and commitment, ultimately resulting in the creation of a forever family.
Contact your attorney today, so we can help advise you through your unique situation at 602-833-0986.