When considering expanding your family, adoption is a wonderful path to parenthood. It provides a loving home to a child in need and enriches the lives of adoptive parents with the joy and fulfillment of raising a child. Yet, adoption is not a one-size-fits-all process.
There are different types of child adoption, each with unique requirements, benefits, and challenges.
This comprehensive guide aims to help prospective parents in Arizona understand these different types, ensuring they are well-equipped to embark on this life-changing journey.
As per the Arizona Revised Statutes, specifically Title 8- Children, the state has several different types of adoption, each designed to meet varying circumstances and preferences. 
This article will delve into the following topics:
Did you know that as of September 2021, Arizona was home to over 14,000 children in foster care, many of whom are waiting for their forever homes? With this statistic in mind, let's dive into our first subtopic.
Our Phoenix Family Lawyers are Here to Help!

Understanding Adoption: An Overview
Adoption is a legal process that establishes a parent-child relationship between individuals who are not biologically related.
The new relationship provides the adopted child with the same legal rights as a biological child, such as inheritance rights and the legal custody rights of the adoptive parents.
Arizona's adoption laws, as stated in Title 8 of the Arizona Revised Statutes, lay out the rules and regulations guiding the adoption process in the state. One such law, A.R.S. §8-103, clarifies who may adopt in Arizona.
The law permits any adult resident to adopt a married, unmarried, or legally separated child.
However, a legally separated individual can only adopt a child if the child is not his or her spouse's natural child unless the spouse consents to the adoption.
The Process and Requirements of Independent (Private) Adoption in Arizona
In an independent or private adoption, the birth parents and the adoptive parents manage the adoption process without the intervention of an adoption agency.
Private adoptions can be more direct, with birth parents and prospective adoptive parents often finding each other through mutual connections, advertisements, or online platforms.
As per A.R.S. §8-112, private adoptions in Arizona must follow certain legal steps.
The first is terminating the birth parent's parental rights voluntarily or by court order. The prospective adoptive parents then file a petition for adoption with the court. A pre-placement home study examines the adoptive parents' capability to provide a safe, nurturing environment. The court will appoint an investigator to verify that the child's best interests are being served.
Private adoptions can provide a more direct route to adoption but also have potential challenges.
Without the guidance and resources of an agency, all responsibilities, from locating a birth mother to navigating the legal process, fall on the adoptive parents. Therefore, engaging a skilled family lawyer at The Law Office of Daniel Hutto is crucial to ensure a smooth process and avoid potential legal pitfalls.

Identified Adoption: A Closer Look
Identified adoption, sometimes designated or cooperative, is another form of independent adoption that offers a unique twist.
In this process, prospective adoptive parents find a potential birth mother on their own, typically through advertising or networking, and then involve an adoption agency to manage the adoption process.
This gives the parents more control in finding a match while benefiting from the agency's expertise in handling the paperwork, counseling, and post-placement support.
The steps involved in identified adoption are similar to private adoption but with the addition of an agency's support.
Additionally, the adoptive parents and the child must undergo post-placement supervision before finalizing an adoption in Arizona.
This supervision typically involves a series of home visits and interviews by a licensed adoption agency to ensure the child is adjusting well and the adoptive family is coping with the new situation.
Agency Adoption in Arizona: What to Expect
Agency adoption is the route most people think of when considering adoption.
In this process, a licensed public or private agency takes on the role of facilitating the adoption.
The agency matches prospective parents with a child, often a newborn, whose birth parents have surrendered their rights to the agency.
Public and private agencies function differently.
Public agencies generally oversee the adoption of children in the foster care system, as defined in A.R.S. §8-141. These children are often older and may have special needs. On the other hand, private agencies frequently work with birth mothers who have voluntarily given up their newborns for adoption. They also offer more services, like counseling and support groups, but often at a higher cost than public agencies.
Navigating agency adoption can be daunting, especially when dealing with complex requirements and legalities. A family lawyer from The Law Office of Daniel Hutto can provide invaluable assistance, guiding you through every step of the process, answering questions, and ensuring you comply with all the regulations and laws involved in an agency adoption.

Navigating the Complexities of Open Adoption
An open adoption is a form where there's some degree of communication or contact between the adoptive family and the birth family post-adoption.
This contact could range from letters and photos from the agency to direct communication or in-person visits.
Open adoption can offer several emotional benefits, such as helping the child understand their adoption story and preserving connections with their birth family. However, they also have potential emotional and legal complexities.
A.R.S. §8-116.01 discusses contact agreements in open adoptions.
While not enforceable by the court, these agreements can provide a guideline for communication between the adoptive and birth families.
International Adoption: Bringing a Child to Arizona from Abroad
International adoption is adopting a child from a country other than your own.
This type of adoption comes with unique challenges, including navigating the adoption laws of both the child's home country and the U.S.
Arizona families who wish to adopt internationally must adhere to U.S. federal laws, Arizona laws, and the laws of the child's home country.
The process often involves obtaining approval from the U.S. Citizenship and Immigration Services (USCIS) and complying with the regulations outlined by the Hague Adoption Convention if the child's home country is a signatory.
The Hague Adoption Convention, an international agreement to safeguard intercountry adoptions, requires that certain processes be followed to ensure the adoption is in the child's best interest.
Facilitated Adoption: How It Works
Facilitated adoptions involve the assistance of a facilitator or intermediary who matches birth parents with prospective adoptive parents.
This facilitator could be an attorney, a medical doctor, or an adoption consultant.
The facilitator's role is to provide support during the adoption process, helping both parties navigate the steps involved, such as matching, counseling, and even handling some legal requirements.
However, it's important to note that while a facilitator can offer valuable assistance, they are not a substitute for a dedicated family lawyer who can provide full legal representation.
In Arizona, facilitated adoptions are regulated by law to protect all parties involved. A.R.S. §8-114.01 dictates the information that must be disclosed to the adoptive parents, such as the facilitator's fees and the birth parents' medical history, ensuring transparency throughout the process.
Foster Care Adoption: Turning Temporary Care into a Permanent Home
Foster care adoption is another viable path to parenthood.
In this case, a child placed in the foster care system due to abuse, neglect, or other unfortunate circumstances is adopted by their foster parents or another qualified individual.
The process for foster care adoption, as set out in A.R.S. §8-133, requires foster parents to complete a home study and obtain certification from the court.
This process is designed to ensure the stability and safety of the prospective adoptive home.
Adopting foster care can present unique challenges, often due to the child's past experiences.
However, the rewards are immeasurable, providing a child with a stable, loving home and a chance for a brighter future.
The Impact of Adoption on Children and Families
Adoption can profoundly change the adopted child's and adoptive families lives.
It gives a child a chance for a stable, loving home and a brighter future. Meanwhile, it offers the parents the joy and fulfillment of raising a child.
However, adoption also comes with its share of challenges. Adopted children, particularly those adopted at an older age or from traumatic backgrounds, might face emotional, developmental, or behavioral issues. As such, it's crucial to have ongoing support and resources for the family and the child to thrive.
In Arizona, post-adoption services are available to help families navigate their new dynamics.
For instance, adoptive parents of children from the foster care system can access post-adoption services, including counseling, respite care, and support groups, to help them cope with potential challenges.
Choosing the Right Adoption Path
Deciding to adopt is the first step on a life-changing journey. However, understanding the different types of adoption and choosing the right path for your family can be overwhelming.
When deciding on an adoption type, there are several factors to consider.
These include your comfort with openness in adoption, willingness to navigate international adoption laws, ability to foster before adopting, or preference for using an agency or facilitator. Each type of adoption comes with its unique requirements, timeline, costs, and benefits.
Navigating the complexities of adoption requires expert guidance.
That's where a family lawyer from The Law Office of Daniel Hutto can help.
Our team can assist you in understanding the legal requirements for each adoption type, helping you make an informed decision in your family's best interests. We aim to ensure a seamless adoption journey, enabling you to focus on what truly matters – preparing to welcome your new child into your home.
The Adoption Process Can Be Confusing, But We are Here to Assist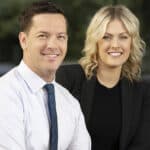 Adopting a child in Arizona can be fulfilling, albeit with legal, financial, and emotional considerations.
With the proper support and guidance, such as that provided by The Law Office of Daniel Hutto, grandparents can successfully navigate this journey, providing a stable, loving home for their grandchild.
Remember, adoption isn't just a legal process; it's a journey of love and commitment, ultimately resulting in the creation of a forever family.
Contact your attorney today, so we can help advise you through your unique situation at 602-833-0986.