Many families are preparing for the new school year as summer winds down. It's an exciting and often hectic time filled with shopping trips for school supplies, orientation nights, and the anticipation of new classrooms and friends.
But this transition can be more complex and potentially stressful for families navigating child custody agreements.
According to a recent survey, over 21 million children in the United States have divorced or separated parents, with most of these families sharing custody in some form. And, as per the U.S. Census Bureau, nearly half of these children spend equal time with both parents. This suggests the need for effective co-parenting strategies and clear custody agreements to help your child go back to school as stress-free as possible.
Here's what this article will cover:
Our Phoenix Family Lawyers are Here to Help!
The Importance of Co-Parenting During Back to School Season
Co-parenting, the shared responsibility of raising children by separated or divorced parents, is critical during the back-to-school season.
As outlined in the Arizona Revised Statutes Section 25-403.02, the child's best interests are the most important consideration.
Each parent is encouraged to provide a consistent and stable environment for their child, which includes supporting academic success.
Successful co-parenting during back-to-school season often involves open communication, flexibility, and cooperation. From discussing the child's school schedule to aligning on bedtime routines, parents must work together to ensure their child seamlessly transitions from summer to the school year.
However, co-parenting can be challenging, especially immediately after separation or divorce. Emotions can run high, and differences in parenting styles can create conflict.
That's where a knowledgeable family lawyer from The Law Office of Daniel Hutto can come in handy. Our expert team can help parents establish and maintain effective co-parenting strategies, ensuring the child's well-being remains the focus.
Tips to Make the Transition Smoother for Your Children
With the Arizona Best Practices Guide for Families as an outline, let's delve into practical tips to make the start-of-school transition smoother for your children.
To ensure a positive school experience, parents must work together to create a consistent, loving, and supportive environment.
Begin the transition a week or two before school starts- This might involve adjusting bedtimes and wake-up times, planning nutritious meals, and carving out time for homework and relaxation. Getting your children into a school-friendly routine ahead of time can make the first day of school less of a shock.
Ensure your child has all the necessary supplies for school- Coordinating with your ex-spouse can prevent duplication or omission of items. You could also involve your children in the shopping process, giving them a sense of responsibility and making them feel more prepared for the school year.
Don't forget the importance of emotional preparation– Discuss any anxieties or worries your child may have about the new school year, and reassure them that both parents support them.
A family lawyer from The Law Office of Daniel Hutto can help draft a custody agreement with clear guidelines for back-to-school transitions, making the process smoother for everyone involved.

How to Navigate School Events and Activities With Shared Custody
School events and extracurricular activities are significant aspects of a child's life, and both parents should be involved whenever possible.
According to Arizona Revised Statutes Section 25-403, unless the court finds evidence of domestic violence or abuse, it's often in the child's best interest to have substantial, frequent, and continuing contact with both parents.
Parents must communicate openly and coordinate attendance at parent-teacher conferences, school plays, and sports games. If both parents cannot attend an event together amicably, they could consider attending different events or divide the time at a single event.
Remember that the goal is to make your child feel supported and loved, not to create additional stress or conflict.
At The Law Office of Daniel Hutto, we can help mediate conversations and create a custody agreement that prioritizes your child's experience at school events, ensuring they feel the encouragement of both parents.
The Role of the Parenting Plan in Back to School Preparation
Establishing a well-thought-out parenting plan is integral to preparing for the new school year.
According to Arizona Revised Statutes Section 25-403.02, a parenting plan outlines how the parents will share and take responsibility for the daily tasks associated with the child's upbringing.
While it lays out the custody arrangement, the parenting plan also encompasses much more—it's a living document that adapts and grows with your child, ensuring their needs are met during every season of their life, including the start of a new school year.
In the context of back-to-school preparation, a comprehensive parenting plan offers structure and consistency.
It ensures that both parents are on the same page regarding various responsibilities, reducing potential conflict and fostering a nurturing environment for the child.
Here are some key elements that can be included in a parenting plan:
Transportation logistics:

It should detail who's responsible for school drop-offs and pick-ups. It may also cover how transport will be managed for extracurricular activities or school events.

Communication mechanisms:

The plan should specify how information will be communicated between the parents and the school, ensuring that both parents remain informed about the child's progress and any school-related issues.

Homework and study guidelines:

These can include how parents will handle homework supervision, school projects, and studying routines, promoting academic success.

Handling of school holidays and closures:

The plan should detail arrangements for school holidays, professional development days, and unexpected school closures.

Parent-teacher meetings:

A good plan will outline how parent-teacher meetings will be attended—whether parents will attend together or separately, and how the information will be shared.

Extracurricular activities:

It's beneficial to detail how decisions about and participation in extracurricular activities will be managed.
Creating a comprehensive and practical parenting plan isn't always easy. Still, it's crucial in reducing confusion, preventing conflict, and ensuring both parents play an active role in their child's education. 

Communicating with Your Ex-Spouse About School Responsibilities
Transparent and respectful communication is key when dealing with school responsibilities in a shared custody arrangement.
This involves discussing your child's progress, sharing relevant school-related information, and making joint decisions on educational matters.
The Arizona Best Practices Guide for Families encourages open dialogue and cooperation to promote the child's best interests.
Effective communication can involve a range of strategies, such as setting up regular check-ins, using a shared calendar for important school dates, and agreeing on methods and frequency of communication.
It's also crucial to keep the conversation focused on your child and not let personal issues or conflicts interfere.
However, clear communication is not always easy.
If you find it difficult to discuss school responsibilities with your ex-spouse, a family lawyer from The Law Office of Daniel Hutto can help facilitate these discussions and advise on best practices to ensure your child's educational needs are met.
How to Handle Changes in School Schedule With Child Custody
Changes in school schedules can throw a wrench in the most well-crafted custody agreements. These changes can create confusion and tension, whether a sudden shift to remote learning or an unexpected snow day.
But fear not, Arizona Revised Statutes Section 25-411 guides managing modifications to parenting time.
Firstly, communication is key. As soon as you know of a schedule change, inform your ex-spouse. Prompt notification allows both parties to adjust their plans and find a solution that minimizes disruption for the child.
Secondly, flexibility is crucial. Unexpected changes are part of life, and demonstrating flexibility models good behavior for your child but also aids in preserving a cooperative co-parenting relationship.
Lastly, consider updating your custody agreement to include a plan for handling changes in the school schedule. A family lawyer from The Law Office of Daniel Hutto can provide expert assistance in modifying custody agreements to accommodate such unforeseen changes, ensuring that your child's schooling remains consistent and effective, regardless of schedule disruptions.
Impact of Relocation on Schooling and Child Custody
Relocation is another critical issue that can greatly impact schooling and child custody. As per Arizona Revised Statutes Section 25-408, if a parent wishes to relocate with a child, especially if it affects the school the child attends, they must provide written notice to the other parent.
A move can significantly affect a child's life, including their school environment, social relationships, and the relationship with the non-moving parent.
Therefore, the court considers several factors when evaluating relocation requests, including the child's educational needs, the potential benefit of the move, and how the move will affect the child's relationship with the non-relocating parent.
Relocation matters can be complicated, and a family lawyer from The Law Office of Daniel Hutto can provide invaluable guidance. They can help navigate the legal complexities of relocation, ensuring your child's best interests remain at the forefront of any custody decisions.
Addressing Academic Concerns in Shared Custody Situations
Academic success is a priority for any parent, and in shared custody situations, it becomes crucial to tackle any educational challenges head-on.
Parents can address academic concerns by keeping the lines of communication open with each other and their child's teachers.
This includes discussing report cards, academic progress, learning difficulties, and strategies for improvement.
In addition, it's essential to provide a conducive learning environment in both households. This might involve creating a quiet study space, ensuring access to necessary resources, and establishing consistent homework routines.
Sometimes, academic issues might be linked to the stress or emotional turmoil of a divorce or custody situation. In such cases, seeking the help of a counselor or therapist may be beneficial.
Legal guidance can be a valuable tool in addressing academic concerns as well.
A family lawyer from The Law Office of Daniel Hutto can help ensure that your custody agreement supports your child's educational needs, establishing a solid foundation for their academic success.
Dealing with Unforeseen Challenges: Illness, School Trips, and Other Considerations
In shared custody situations, unforeseen challenges are inevitable.
From dealing with a child's illness to managing school trips, these unexpected events can create logistical and emotional stress.
Fortunately, Arizona Revised Statutes Section 25-403.03 guides such situations, emphasizing that the child's best interests should always be the guiding principle.
In the case of illness, parents must communicate promptly, keep each other updated, and make decisions jointly regarding medical care.
As for school trips, discussions about logistics, costs, and supervision should be addressed well in advance to prevent any last-minute confusion.
Unforeseen challenges can also include extracurricular activities, unexpected school closures, or even the emergence of learning difficulties.
The key to handling these situations lies in effective communication, flexibility, and always focusing on your child's well-being.
Choosing the Right Adoption Path
Deciding to adopt is the first step on a life-changing journey. However, understanding the different types of adoption and choosing the right path for your family can be overwhelming.
When deciding on an adoption type, there are several factors to consider.
These include your comfort with openness in adoption, willingness to navigate international adoption laws, ability to foster before adopting, or preference for using an agency or facilitator. Each type of adoption comes with its unique requirements, timeline, costs, and benefits.
Navigating the complexities of adoption requires expert guidance.
That's where a family lawyer from The Law Office of Daniel Hutto can help.
Our team can assist you in understanding the legal requirements for each adoption type, helping you make an informed decision in your family's best interests. We aim to ensure a seamless adoption journey, enabling you to focus on what truly matters – preparing to welcome your new child into your home.
Navigating Child Custody Can Be Confusing, But We are Here to Assist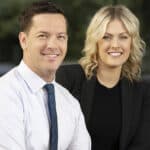 Parents can successfully navigate this co-parenting journey with the proper support and guidance, such as that provided by The Law Office of Daniel Hutto. 
Remember, child custody isn't just a legal process; it's a journey of love and commitment, ultimately keeping the best interests of the child in mind.
Contact your attorney today, so we can help advise you through your unique situation at 602-833-0986.