Custody battles can be emotionally draining and contentious for both parents involved.
In Arizona, many parents may wonder if the courts are biased toward favoring mothers when making custody decisions.
This article explores whether Arizona courts are more inclined to grant custody to mothers and provides insight into the factors that courts consider in these cases. While historically, there may have been a preference for granting custody to mothers; the article highlights that Arizona courts now focus on the child's best interests above all else.
The Law Office of Daniel Hutto is here to support you and your family in a child custody battle.
Here's what this article will cover:
Our Phoenix Family Lawyers are Here to Help!

Impact of Gender in Arizona's Child Custody Decisions
Many parents wonder if Arizona courts are biased towards mothers during child custody disputes.
To address this concern, it's essential to understand the laws and practices in Arizona regarding such cases.
In Arizona, there isn't an inherent bias towards mothers in child custody proceedings.
The Arizona Revised Statute Section 403.02(B) clearly states that a parent's or child's gender should not be a deciding factor in a parent's proposed parenting plan.
Arizona's legal system emphasizes fairness and equality. In practice, judges in the state typically refrain from showing any bias based on the gender of the involved parties.
The primary focus remains the welfare and best interests of the child involved.
Raising a child is arguably the most profound responsibility, irrespective of marital status. Still, disputes over child custody and visitation rights, now called legal decision-making and parenting time, have been a contention among parents for years. 
Given the complexities and emotional stakes, safeguarding your parental rights and your child's best interests is essential.
It is crucial to seek the expertise of a skilled, empathetic, and experienced family law attorney like Daniel Hutto to help guide you and your family through this challenging situation. 
The Neutral Approach of Arizona Courts in Child Custody Decisions
In child custody proceedings, Arizona upholds impartiality.
The predominant guiding principle in most U.S. jurisdictions, Arizona included, is the child's best interests.
The court meticulously considers multiple elements when deciding on legal decision-making, primary residency, and parenting schedules for the child.
It's ideal when parents can agree on decision-making, shared parenting times, and holiday splits. However, disputes and disagreements are common, and thorough groundwork alongside your legal counsel becomes essential when they arise.
To make a persuasive case, you must be ready to present a detailed parenting blueprint to the judge, using factual evidence, testimonials, and a clear record of both parents' relationships with the child.
Establishing the child's best interests can be a comprehensive process. It often entails documentary proofs, testimonials from both parents and insights from family members acquainted with the family dynamics.
Occasionally, the court might seek expertise from certified family or parenting specialists to draft a child custody evaluation. These experts can engage with the parents, the child, and other relevant entities, reviewing pertinent documents about substance abuse, mental health challenges, criminal records, domestic issues, and the child's and parents' academic histories.
Guided by Arizona Revised Statute (A.R.S.) § 25-403 (A) & (B), the court scrutinizes eleven critical factors, all pivotal to the child's physical and emotional welfare, to determine the best arrangement for the child.
The most significant factors the court evaluates are the strength of the child's bond with each parent and sibling and adaptability to their parents' homes, school environments, and communities.
The child's preference also matters, provided they possess the maturity and age to express an informed wish.
Equally crucial for the court is the mental and physical well-being of everyone involved. It also evaluates which parent is more inclined to maintain open communication and frequent interactions between the child and the other parent.
Any attempt by a parent to unduly restrict the child's access to the other parent without valid reasons is a major concern.
Ultimately, the judge's decision on custody and parenting time is anchored in all relevant considerations as laid out in A.R.S. 25-403, devoid of any inherent bias towards either parent, ensuring a fair and equitable outcome for the child's welfare.

Child Custody Battles FAQ: Addressing Concerns of Gender Bias
Question #1:

In what year did Arizona formally adopt the "best interests of the child" standard in child custody decisions

Answer:

Arizona formally began emphasizing the "best interests of the child" standard in custody decisions in the 1980s, with subsequent revisions and clarifications to its statutes over the years, ensuring that courts consider various factors without bias toward either parent.

Question #2:

Are there any documented instances where Arizona courts have been criticized for favoring mothers in child custody battles?

Answer:

While individual cases might have sparked debates or concerns among the parties involved, the overarching principle of Arizona's legal system is to prioritize the child's best interest. Any perceived biases are typically anecdotal and don't reflect the overall stance of the legal system. However, any specific case should be reviewed individually for context.

 Question #3:

How does Arizona Revised Statute Section 403.02(B) address the issue of gender bias in child custody battles?

Answer:

Arizona Revised Statute Section 403.02(B) explicitly states that courts should not prefer a parent's proposed parenting plan based on the parent's or child's gender, reinforcing the stance against gender bias in custody decisions.

Question #4:

Are there specific training or guidelines for judges in Arizona to ensure impartiality in child custody cases?

Answer:

Yes, judges in Arizona receive training that encompasses the nuances of family law, including ensuring fairness and impartiality in child custody cases. They are guided by statutes, case law, and the overarching principle of determining the child's best interests without gender bias.

Question #5:

How does the Arizona court system handle allegations of gender bias in custody decisions?

Answer:

If allegations of gender bias arise, parties can appeal decisions or file complaints. The judicial system in Arizona has mechanisms for review, oversight, and accountability to ensure that its judges uphold the principles of fairness and impartiality in all decisions, including child custody battles.
Navigating Child Custody Can Be Confusing, But We are Here to Assist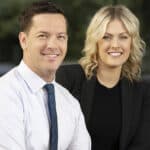 Parents can successfully navigate this co-parenting journey with the proper support and guidance, such as that provided by The Law Office of Daniel Hutto. 
Remember, child custody isn't just a legal process; it's a journey of love and commitment, ultimately keeping the child's best interests in mind.
Contact your attorney today, so we can help advise you through your unique situation at 602-833-0986.