Lying in a divorce can have serious consequences. When going through a divorce, being truthful and transparent about your financial situation, assets, and any previous agreements or legal matters is essential.
If a spouse is found to be lying or hiding assets, it can result in severe penalties and adverse outcomes in the divorce proceedings. Arizona state law requires both parties in a divorce to disclose all relevant financial information honestly and in good faith.
The Law Office of Daniel Hutto specializes in handling such intricacies. If you suspect your spouse is being untruthful or concealing assets, our team can help safeguard your rights and ensure that you receive a fair outcome.
This article will cover the following topics:
Our Phoenix Divorce Lawyers are Here to Help!

Why Truthfulness and Accuracy Matter in a Divorce 
Truthfulness and accuracy are essential in a divorce case for several reasons.
First and foremost, honesty is the foundation of any successful divorce settlement.
Both parties must trust that each other is truthful about their finances, assets, and additional pertinent information. If one spouse hides assets or inflates debts, it can significantly impact the distribution of property and alimony.
Additionally, truthfulness is crucial for ensuring fairness and justice in child custody disputes.
Providing accurate information about each parent's ability to care for the children is essential for making decisions in the children's best interests.
Furthermore, falsehoods and misleading information can prolong divorce, leading to increased costs and emotional strain on both parties.
Ultimately, truthfulness and accuracy are essential for creating a transparent and efficient divorce process that seeks to minimize conflict and prioritize the well-being of all involved parties.
What is Perjury in a Divorce Case?
Perjury, in the context of divorce cases, refers to the act of intentionally providing false information under oath.
This can occur during formal depositions, court testimonies, or written documents such as affidavits or financial disclosure forms submitted to the court.
Given the high stakes of divorce proceedings—where decisions about property division, spousal support, and child custody are made—it's imperative that the information provided by both parties is truthful and accurate.
Lying or withholding critical information compromises the fairness of the judicial process.
When someone commits perjury in a divorce case, they risk undermining their position in the divorce proceedings and face legal penalties.
Perjury is a criminal offense, and if found guilty, an individual can face fines, probation, or even imprisonment, depending on the jurisdiction and the nature of the false statement.
Beyond the legal ramifications, committing perjury can erode trust and strain the already tense relationship between divorcing parties. It's always advisable for individuals to approach divorce proceedings with honesty and transparency, ensuring that the court can make decisions based on accurate and complete information.

Stay Composed and Trust the Process
Regardless of the intensity or nature of the falsehood, always maintain your composure. Staying composed ensures you don't react impulsively or allow trivial character assaults to affect you.
When you respond aggressively or start pointing fingers, you risk harming your reputation, which can adversely influence your case.
Ensure that all your communications, whether face-to-face, via email, text, or social media, remain courteous and professional.
One of the most invaluable advice for anyone involved in a family law case is to "stay silent online."
In other words, avoid discussing your case or grievances on social media platforms or defending yourself against any allegations made by your partner.
Let your legal representative manage these matters in the courtroom.
Gathering Concrete Proof
To effectively demonstrate deceit by your spouse, solid evidence is crucial.
The following suggestions aren't exhaustive but give an idea of the kind of documentation that could be beneficial:
For financial discrepancies, consider presenting:
Banking records, including account statements.

Details of debts, like credit card bills.

Tax return documentation.

Information on mortgages.

Details of retirement accounts.

Household bills.
If confronting falsehoods related to alleged maltreatment, consider these documents:
Reports from law enforcement.

Photographs of any injuries or incidents.

Relevant messages or chats.

Screenshots from social platforms.

Records related to mental health.

Medical documentation.
For misinformation related to child custody disputes, you might need:
Medical or psychological records of the child.

DNA test results if paternity is a concern.

Academic performance records.

Documentation from Child Protective Services.

What If You Suspect a Lie, But Can't Prove It?
You face a challenging situation when you suspect your spouse is lying during divorce proceedings but lack the concrete evidence to prove it. The ambiguity of not knowing can add stress to an already emotionally taxing process.
The urge to accuse them directly might be overwhelming, but acting on mere suspicion without proof can backfire and may paint you as aggressive or untrustworthy, especially in legal settings.
In situations where you're unsure of the truth, communication is essential. Consider discussing your concerns privately with your spouse in a non-confrontational manner. By approaching the topic with a desire for clarity rather than accusation, you can either dispel your doubts or gather more insights.
However, it's also crucial to consult with your attorney.
They can guide navigating these suspicions legally. They might suggest strategies to uncover the truth, such as requesting more in-depth financial disclosures or offering mediation to foster open communication.
While your instincts are vital, acting without definitive proof is risky.
Instead, focus on ensuring your actions and statements remain truthful and transparent. Maintaining your integrity will bolster your credibility and place you in a stronger position, regardless of your spouse's actions or intentions.
Top 10 FAQs about Lying in a Divorce
What are the legal ramifications of lying?


Misrepresenting facts can result in perjury charges with significant repercussions.

How is dishonesty detected?


Experienced divorce attorneys, such as those at The Law Office of Daniel Hutto, utilize various tools, including witnesses, documentary evidence, and sometimes, detective services, to reveal the truth.

Does lying affect child custody decisions?


Absolutely. Being dishonest can be seen as acting against a child's welfare.

What if my spouse lied about finances?


The legal system can adjust asset allocation or sanction a deceitful partner to guarantee justice.

Can I rectify a lie after admitting it?


It's crucial to immediately seek guidance from your lawyer if you need to give the correct details.

What if my spouse falsely accuses me of abuse?


Concrete evidence, such as photos, messages, or medical reports, can help counter such allegations.

How does the court view lying in property division?


Deception can lead to an unfavorable property settlement or even contempt of court charges.

Can lying impact alimony decisions?


Dishonesty can influence spousal support rulings, especially about finances or needs.

What can I do if I suspect my spouse is lying?


Keep documentation of all interactions and consult with your attorney about potential investigative steps.

How does lying impact the overall divorce process?

Dishonesty can prolong the process, increase costs, and further strain the relationship.
Our Expert Divorce Attorneys Are Here to Help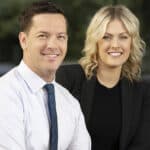 Lying in a divorce can have severe consequences, both legally and personally. It's imperative to approach these proceedings honestly and seek proper legal advice. 
The Law Office Of Daniel Hutto specializes in family law and divorce. Our team is committed to providing expert guidance and support throughout the legal process. 
Contact us today, so we can guide you as soon as possible at 602-833-0986.