Facing aggressive or reckless driving charges in Arizona can be a distressing experience.
Understanding the laws, potential consequences, and defenses available to protect your rights and minimize the impact on your life is essential.
Did you know that, according to the Arizona Department of Transportation, aggressive driving was a factor in more than 20,000 crashes in Arizona in 2019 alone?
Being well-informed about these offenses and how to defend against them is crucial.
 In this article, we will discuss the following:
Our Phoenix Criminal Defense Lawyers are Here to Help!

Understanding Aggressive and Reckless Driving in Arizona
Definition of Aggressive Driving (ARS §28-695)
Aggressive driving in Arizona is defined as a combination of speeding and at least two of the following behaviors:
Failing to obey traffic signals

Overtaking and passing another vehicle on the right by driving off the pavement or main-traveled portion of the roadway

Unsafely or without signaling, changing lanes

Following another vehicle too closely (tailgating)

Failing to yield the right-of-way
Definition of Reckless Driving (ARS §28-693)
Reckless driving is operating a vehicle with a "willful or wanton disregard for the safety of persons or property."
This means that the driver is knowingly putting others in danger.
Differences Between Aggressive and Reckless Driving
Aggressive driving is a specific set of behaviors, as outlined in ARS §28-695.
In contrast, reckless driving is more general, focusing on the driver's state of mind and disregard for safety rather than specific actions.
Consequences and Penalties
An aggressive driving charge is a Class 1 misdemeanor in Arizona, with penalties including a fine of around $2,500, 6 months in prison, probation, traffic survival school, and possible license suspension.
A reckless driving violation is a Class 2 misdemeanor, with potential penalties of up to four months in jail, a fine of up to $750, up to 2 years probation, and possible license suspension.
Impact on Auto Insurance Premiums
A conviction for aggressive or reckless driving will likely cause an increase in your auto insurance premiums, as insurers consider drivers with these convictions to be higher risk.
Common Scenarios Leading to Aggressive or Reckless Driving Charges
Excessive Speeding
Speeding alone is not enough to warrant an aggressive or reckless driving charge.
However, excessive speeding and other dangerous driving behaviors can lead to such charges.
For example, a driver speeding 20 miles over the limit while weaving in and out of traffic without signaling could be charged with aggressive or reckless driving.
Tailgating
Following another vehicle too closely or tailgating can contribute to aggressive or reckless driving charges, especially if combined with other risky behaviors.
For instance, a driver tailgating a car on the freeway while honking their horn and flashing their headlights might be charged with aggressive or reckless driving.
Erratic Lane Changes
Unsafe lane changes without signaling or cutting off other drivers can be considered aggressive or reckless driving.
Imagine a driver who frequently changes lanes without signaling, suddenly cutting off other vehicles and forcing them to brake. This driver could be charged with aggressive or reckless driving due to their erratic lane changes.
Disregard for Traffic Signals
Ignoring traffic signals or signs, such as running red lights or failing to stop at stop signs, can lead to aggressive or reckless driving charges.
A driver who consistently runs red lights, speeds through school zones or fails to stop at stop signs could face aggressive or reckless driving charges due to their blatant disregard for traffic signals.

Potential Defenses Against Aggressive or Reckless Driving Charges
Challenging the Officer's Observations– A defense attorney can question the officer's observations and interpretations of your driving behavior, potentially casting doubt on the validity of the charges.

For example, if an officer claims that you were tailgating another vehicle, your attorney could present evidence, such as dashcam footage, that shows you were maintaining a safe following distance or argue that the officer's perspective from their own vehicle made it difficult for them to accurately assess the distance between the cars.
Presenting Evidence of Safe Driving–

If you have a strong driving record or can provide evidence that you were driving safely during the alleged offense, this may help your defense.

Suppose you were accused of erratic lane changes, but you have GPS data or eyewitness testimony showing you were using your turn signal and changing lanes only when it was safe. This evidence could help counter the aggressive or reckless driving charges in that case.
Necessity Defense– In rare cases, a necessity defense may be appropriate if you can demonstrate that your driving behavior was necessary.

For instance, if you were accused of excessive speeding, but you can prove that you were rushing to the hospital due to a medical emergency and that there were no other reasonable alternatives available at the time, a court might consider the necessity defense in evaluating your case.
However, this defense is typically only successful in exceptional circumstances and should be discussed with an experienced defense attorney.
How a Skilled Defense Attorney Can Help
Navigating the Legal Process– A criminal defense lawyer from The Law Office of Daniel Hutto can guide you through the complex legal process, ensuring your rights are protected, and you fully understand your options.
Developing a Strong Defense Strategy– An experienced attorney will carefully analyze your case, gathering evidence and identifying potential weaknesses in the prosecution's case to build a robust defense on your behalf.
Negotiating Plea Agreements or Dismissals– In some cases, a skilled attorney can negotiate a plea agreement with reduced charges or penalties or even work on dismissing the charges entirely.

Frequently Asked Questions About Aggressive and Reckless Driving
Can I fight my aggressive or reckless driving charge?
Yes, you can fight these charges with the help of an experienced criminal defense attorney who can develop a strong defense strategy tailored to your case.
What if I was charged with DUI and aggressive or reckless driving?
DUI charges can significantly complicate your case and carry additional penalties. Working with a defense attorney well-versed in Arizona's traffic offenses and DUI laws is essential.
How long will the conviction stay on my record?
Aggressive and reckless driving convictions will remain on your driving record for several years, potentially affecting your insurance premiums and future employment opportunities.
The exact duration depends on the nature of the offense and your driving history.
Contact The Law Office of Daniel Hutto for Aggressive and Reckless Driving Defense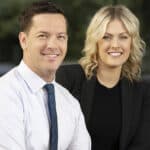 If you are convicted of aggressive driving in Arizona, don't hesitate to contact The Law Office of Daniel Hutto for a free consultation.
Our experienced team will evaluate your case and discuss your options for building a solid defense.
With a proven track record in Arizona traffic cases, The Law Office of Daniel Hutto is well-equipped to handle even the most complex aggressive or reckless driving cases.
Trust our team to provide the legal guidance and representation you need to fight for the best possible outcome in your case.
Contact us today at 602-671-0391 and let us help you navigate the complexities of the Arizona criminal justice system.