The Impact of Divorce on Family Businesses in Arizona
Divorce can be a challenging and emotionally taxing experience, especially for those involved in a family business.
In the state of Arizona, where family businesses are a vital part of the economy, divorce can have significant consequences on the business's continuity and operations.
The state's community property laws, which govern how assets are divided during a divorce, can add to the complexity of separating a family business during a divorce.
Therefore, understanding the legal and financial implications of a divorce on a family business is crucial to protect the business's longevity and the interests of all parties involved.
In this article, we'll explore what happens to family businesses in Arizona after a divorce and what steps can be taken to ensure a smoother transition.
Our Phoenix Divorce Lawyers are Here to Help!

How Does a Family Business Impact Property Division?
Family businesses can significantly impact property division in Arizona, particularly in the realm of divorce proceedings.
As per Arizona's community property laws, all property acquired during a marriage is considered to be community property and is subject to equal division between spouses in the event of a divorce.
However, the unique nature of a family business raises questions about how this property is to be valued and divided.
Factors such as the involvement of both spouses in the business, the length of time the business has been operating, and the business's future prospects must all be considered.
The Process of Dividing a Family Business in Arizona
The process of dividing a family business in a divorce can be a complicated and contentious matter.
The valuation of the business and the determination of each spouse's share can be complex, especially if there is a disagreement between the parties.
An experienced family law attorney can help guide the parties through the process and ensure that all relevant factors are considered, leading to a fair and equitable property division.
---

Valuing a Family Business
Determining its value is the first step in dividing a family business in Arizona.
There are several methods for valuing a business, including:
Income-Based Methods
Income-based business valuation methods are based on the idea that the value of a business is equal to the present value of its future earnings.
This can include the Capitalization of Earnings and Discounted Cash Flow methods.
Asset-Based Methods
Asset-based business valuation methods focus on the value of the assets owned by the business, including tangible assets such as real estate, equipment, and inventory, as well as intangible assets such as patents and trademarks.
This can include the Book Value method and the Liquidation Value method.
Market-Based Methods
Market-based business valuation methods involve comparing the subject business to similar businesses that have been sold recently in the market.
This can include the Market Capitalization method and the Guideline Public Company method.
An experienced business valuation expert may be consulted to determine the value of the business.

Determining each Spouse's Share
Once the value of the business has been determined, the next step is to determine each spouse's share.
This may be a straightforward process if both spouses have been equally involved in the business and have contributed equally to its success.
However, a more complicated division may be necessary if one spouse has made a more significant contribution, such as working full-time in the business, while the other spouse has been primarily responsible for household duties.
---
What are Ways to Protect a Business from a Divorce
Dividing a family business in the event of divorce can be a complicated and stressful process, with the potential to cause significant harm to the business and its future prospects.
Business owners must take proactive steps to protect their businesses from divorce to minimize the risk of harm.
Separate Property Agreements
One of the best ways to protect a family business from divorce is to enter a separate property agreement.
This type of agreement, also known as a prenuptial agreement or premarital agreement, clearly defines which assets are separate property and not subject to division in the event of a divorce. 
By including the family business in a separate property agreement, the business owners can ensure that the business remains separate property and is not subject to division in the event of a divorce.
Business Formation and Ownership Structures
How a family business is formed and structured can also significantly impact its vulnerability to divorce.
For example, forming a corporation or limited liability company (LLC) can help to protect the business from being considered community property in the event of a divorce.
Additionally, maintaining clear and accurate records of the business's ownership structure, financial performance, and other relevant information can help establish the business's separate property status in case of a divorce.
Maintaining Professionalism in the Business
Maintaining professionalism in the business and avoiding commingling personal and business assets can also help to protect a family business from divorce.
This means keeping clear and separate records for personal and business expenses and avoiding using business funds for personal purposes.

Conclusion
In conclusion, the impact of a family business on property division in Arizona can be complex and require careful consideration.
It's essential to understand the legal principles of community property and separate property, and the methods for valuing a business, to ensure an equitable division of assets in the event of divorce.
By taking proactive steps to protect the family business, such as entering into a separate property agreement or maintaining clear ownership records, business owners can minimize the risk of harm to the business and its future prospects.
For additional information and resources on property division and family law in Arizona, you may find the following links helpful:
Suppose you are facing a divorce and are concerned about your family business's impact on property division. In that case, it is recommended that you seek the assistance of an experienced family law attorney in Arizona.
Navigating a Divorce Can Be Challenging, But We are Here to Assist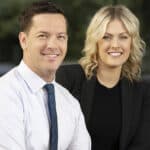 Our lawyers at the Law Office of Daniel Hutto are experts on divorce and how it can impact a family business. Our experienced attorneys are dedicated to providing clients with the best legal guidance surrounding divorce. 
Our goal is to provide comprehensive legal representation so clients can move forward with their lives with peace of mind. Contact your attorney today, so we can help advise you through your unique situation at 602-833-0986.