Arizona Laws about Criminal Charges for Threatening Someone or Intimidation
According to ARS 13-202, threatening or intimidation is an unusual crime in a variety of senses, not the least of which is that to be found guilty, you never even had to have physically been in the presence of the victim you were allegedly intimidating or threatening.
You Have Rights and We're Here to Help

!
Being arrested and charged with threatening or intimidating someone is a serious offense that can result in either a misdemeanor or felony charges based on the unique circumstances in each case, and one that requires a highly experienced Phoenix defense attorney who understands the laws and statutes that define the charges of threatening and intimidating in Arizona.
It is a serious offense that can result in either misdemeanor or felony charges based on the unique circumstances in each case, and one that requires a highly experienced defense attorney
However serious these charges may seem, many times they arise out of uncorroborated claims from alleged victims who may be biased or have other reasons for accusing you of threatening or intimidation. What's more, these types of claims can oftentimes be exaggerated by the alleged victim in the case, or, in some cases, they can be the response of a person who is angry about life choices you may have made that they disagree with, putting them in a position where they feel calling the police on you to report such a crime might "set you straight."
This is most often the case in domestic situations where one spouse or partner takes issue with the behavior or habits of the other — but these cases very frequently do not amount to true intimidation or acts of threatening behavior. But to ensure your name is cleared and that no criminal charges are filed against you, you'll need the help of a qualified defense attorney in Phoenix who has dealt with cases just like yours many times in the past.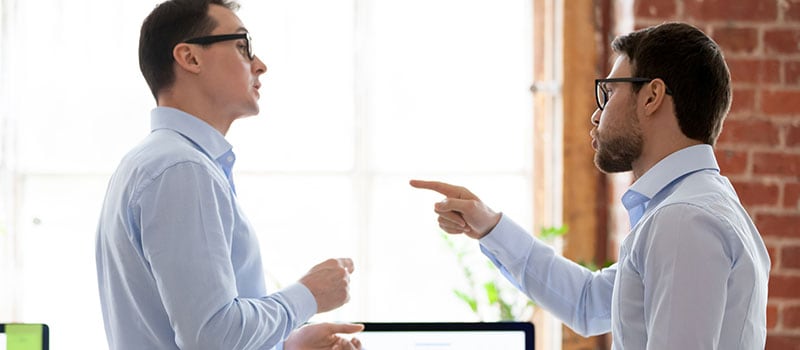 What Exactly Do Threatening and Intimidation Charges Mean in the State of Arizona?
According to Arizona Revised Statute (ARS) 13-1202, threatening or intimidation can include any number of various different charges, but at its core, the statute states that if an individual threatens to cause damage to the property of another person, or threatens physical injury to another person, or uses such threats or types of intimidation to publicly inconvenience the alleged victim or force them to flee a specific area based upon the threats the perpetrator made, the state of Arizona considers this a class 1 misdemeanor.
However, charges of threat and intimidation may be upgraded to a class 6 felony if the offense is committed in retaliation for a victim's either reporting criminal activity or being involved in an organization, other than a law enforcement agency, that is established for the purpose of reporting or preventing criminal activity.
Penalties and Sentencing Associated with Threatening and Intimidation Charges in Maricopa County


Misdemeanor Threatening or Intimidation Penalties and Sentencing in Arizona
As the most common form, class 1 misdemeanor threatening and intimidating carries as much as 3 years of probation and 6 months in jail along with potential fines and court fees of up to $2,500. However, if the threat or intimidation is charged as a domestic violence offense, the perpetrator may also lose his or her right to own a firearm and may also be forced by the court to engage in mandatory domestic violence classes.


Felony Threatening or Intimidation Penalties and Sentencing in Arizona
Felony threatening or intimidation can be charged as a class 6 felony for which the minimum sentence is between a minimum of 2 and a maximum of 5.75 years in prison, but the maximum sentence is most usually reserved for those who have already been convicted of one or more prior felonies.
Finally, in the most egregious cases, felony threatening and intimidation that is part of a larger crime, such as any form of retaliation, the crime could be deemed a class 3 felony — and dependent upon the criminal history of the person found guilty of threatening or intimidation, s/he could face as much as 25 years in prison.
Defending Yourself Against Charges of Threatening or Intimidation in Arizona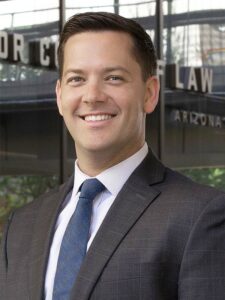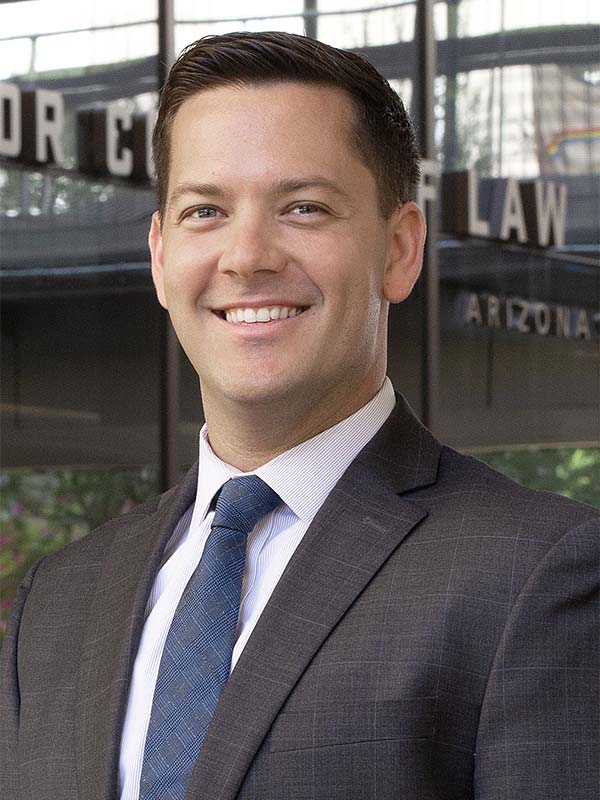 There are many different types of defenses that can be very successfully used to defend you or your loved on in the courtroom when it comes to charges such as these that range from very serious to a simple act of petty revenge on the part of the person who stated to the authorities that you made such threats or intimidated them. It is often the case that the alleged threat was a joke taken out of context, or in some instances, there is no actual proof that any threats were ever even made.
At the Law Office of Daniel Hutto, our criminal defense attorneys know how to build a winning defense around charges of threatening or intimidation, including using a provocation defense, a defense that suggests you were acting in self-defense and simply responding to another's use of threatening or intimidation language first, and so many others. To get a better understanding of your case and how the Law Office of Daniel Hutto can aggressively represent you in court to ensure the absolute best outcome for your case, give us a call today to get started with your completely free legal consultation. Dial 602.536.7878 today.
Schedule Your Free Consultation
Some of Our Real Client Reviews